When surrounded by all of nature's glory, it feels good to return to natural methods to help relieve pain, keep cool, and even keep the bugs at bay. These herbs for camping and their uses will make your camping trip that much better!
While we often think of camping as a relaxing time, sometimes you can get so busy hiking or spending time with fellow campers that you end up living at an even faster pace! Using herbs for camping is a friendly reminder to relax and cool down after a long day outside.
Most of the recipes and ideas for using herbs for camping come from my gardening blog, Garden Therapy. First and foremost, I'm a plant person. When camping, you'll always find me gazing at the wildflowers and trying to identify every plant within ten feet of my campsite. I just can't get enough!
At home, I grow an urban healing garden. In it, I grow all sorts of plants with powerful medicinal properties that I use to create recipes. My herbal medicine cabinet is always stocked full of natural treatments, ready for whatever hits me.
Plants and herbs are powerful, with humans harvesting their healing properties for thousands of years. When it comes to camping, bringing herbs helps with all sorts of things, from treating bug bites to soothing upset stomachs. They are certainly worth packing!
Herbs for Camping
Before I share some of the ways I use plants while camping, let's break down some of the best ones to have on hand for a camping trip:
Chamomile
Chamomile may be one of the most all-around useful herbs to grow in your garden. When it comes to camping, it is known best as a soothing and calming herb. The teabags help tired eyes after a warm day and a cup of chamomile tea helps to soothe the stomach or wind you down before bed.
Chamomile has antibacterial and anti-fungal properties, making it a good thing to have on hand for cuts, bruises, rashes, and other wounds.
Echinacea
For an immune-boosting agent, keep echinacea on hand. It helps to shorten the length of colds and the flu. Not only does it prevent the virus from happening, but it is safe and has no known side effects. Later on in this post, I included a tincture you can make to boost your immune system while camping.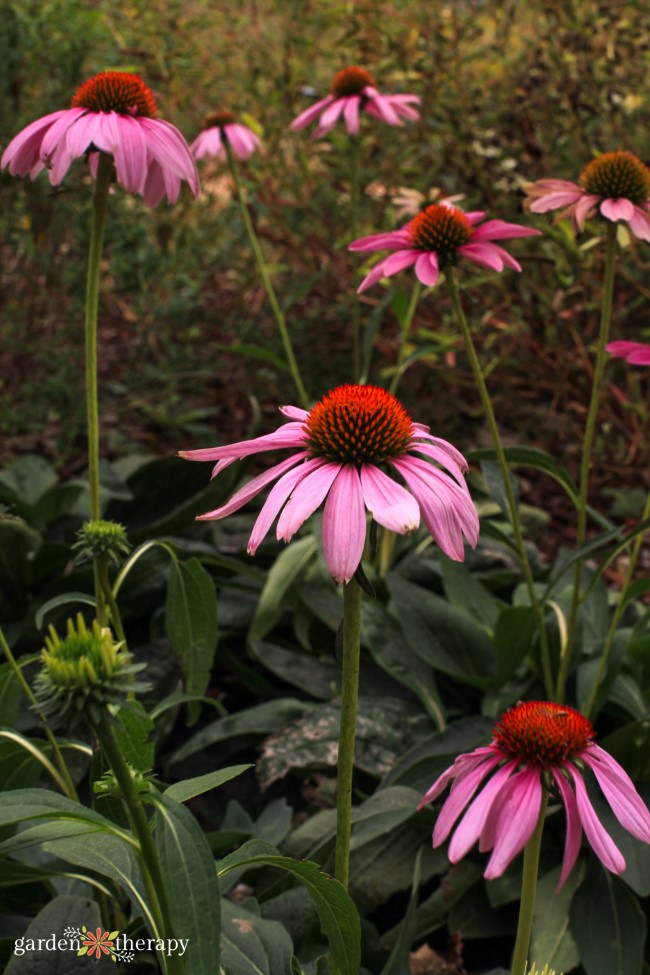 Peppermint
Many enjoy a cup of peppermint tea. It helps for bloating stomachs and many like to start their day with this energizing herbal tea. When applied topically, it has a cooling effect that helps to reduce pain on the skin.
Nettle
Many know stinging nettle for its tiny stings, but it is also a nourishing wild food. It comes high in many vitamins and minerals, including potassium, calcium, manganese, iron, and Vitamin A and C. If you can safely avoid the itch, they just may be worth foraging for!
Lavender
I will always encourage people to bring lavender, no matter where they go. The aromatherapy benefits of aromatherapy are like no other, instantly relaxing and stabilizing moods with a simple inhale. This is a good herb to use after a long day when you want to relax around the campfire.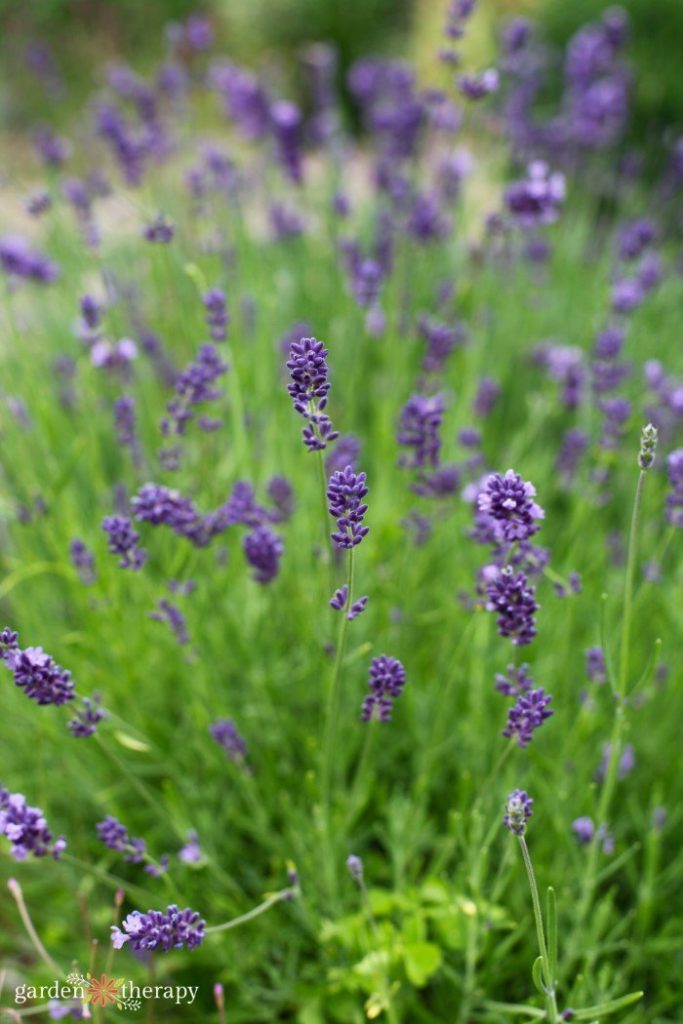 Turmeric
Everybody has heard good things about turmeric. It helps to reduce inflammation after you've been moving a lot, such as hiking or other camping activities. When applied topically, it causes a warming sensation. This helps aches and pains, especially being helpful for chronic pain relief. Remember, a little goes a long way when it comes to turmeric.
Passionflower
Similar to chamomile, passionflower is known for promoting restful sleep. Because it contains nerve-relaxing flavonoids, you can induce a good sleep naturally and also reduce anxiety. You can use it as a tincture, capsule, or tea.
Dandelion
Dandelions are actually one of the most nutritionally dense greens out there (even beating out kale and spinach). There are a ton of health benefits for those who enjoy dandelions. It helps to detoxify the liver, manage high blood pressure, and lower cholesterol. You can make dandelion coffee or tea to help with digestion issues such as bloating, gas, or an upset stomach.
How to Use Herbs for Camping
From keeping us hydrated to getting rid of mosquitoes, herbs are some powerful partners to have while camping. When packing your first aid kit for camping, consider adding some of these recipes. Make some ahead of time so you will all be set to treat these common camping conditions.
Chances are, someone on your camping trip may get a little too much sun while spending so much time outdoors. While prevention is always the best for sunburns, this after sun salve also helps the skin to get some relief once sun-kissed.
Made with calendula, lavender, and aloe vera, it helps to cool the skin, reduce inflammation, and promote healing. The faster the burn is gone, the sooner you can get back out there and have fun!
After a long day in the sun or spending time outdoors, it's a good idea to take a moment to sit and relax. Keeping our bodies hydrated is essential while being out and about but it is easy to forget. I like to drink herbal teas with ice to feel refreshed and keep cool.
This hibiscus iced tea is one of my favourites. Not only does it taste good, but it's also full of electrolytes, vitamin C, antioxidants, minerals, and has anti-microbial and anti-inflammatory properties. You can even add a dash of salt for even more electrolytes.
While most bugs keep out of the way during sunny days, they sure come out to play at night. Hanging around by the campfire we are practically sitting ducks waiting for some itchy bug bites. You can use the fire to your advantage by adding in some herbs to repel campfires.
Mosquitoes hate herbs with strong herbs like lavender, mint, sage, citronella, and lemon balm. It smells heavenly to us but the mosquitoes will keep well away from your campfire!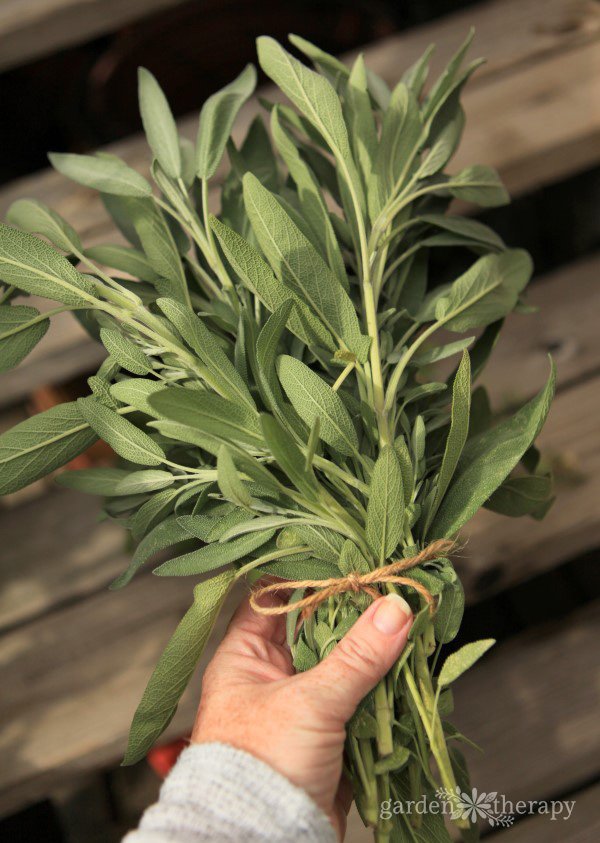 I mentioned this insect bite roll-on before on how to deal with bugs while camping, but I think it's worth mentioning again! Bug bites are almost guaranteed to happen at some point during your camping trip. This roll-on will help you to get some quick relief from mosquito bites.
Because they're so small, I often include one of these in my bag or pocket while out on the trails. Made of witch hazel, lavender, and tea tree, the recipe is super easy to make and very effective at preventing itching.
Another great way to treat bug bites is this drawing salve. The charcoal and bentonite clay in this recipe effectively suck up any toxins from the skin to remove any inflammation, redness, and overall issues. The lavender and bergamot help to soothe the skin. I use this drawing salve on any mosquito bites, wasp stings, blisters, slivers, and minor infections.
If the bugs really like you and you are bound to get some bites, this may help to get rid of those annoying bumps. After placing it on a mosquito bite and letting it sit under a bandage overnight, there was not a single sign of a bite having ever existed.
As a gardener, I use this foot balm just about every day after spending most of the day out on my feet. It sure comes in handy while camping too! We spend a lot of time walking on trails, beaches, and gravel. At the end of the day, our feet need a break.
Filled with peppermint, this balm helps to cool the feet while taking away any aches and muscle tightness. After washing your feet, use this balm to help seal in moisture and repair all cracks and dryness.
You may not think of cold and flu season as being in the summer, but speaking from personal experience, it can hit you any time of the year. Don't let a sudden cold or flu take away from your camping fun.
This tincture helps to not only reduce cold and flu symptoms but prevent them from happening. I like to include this tincture in my first aid kit when I go camping as a just in case. And if you don't end up using it, well now you have a powerful herbal weapon for the winter!
Last on this list of ways to use herbs while camping is my all-purpose healing salve. While I mentioned some other salves already, this one is great for sensitive skin and works to speed up the healing process for minor cuts, scrapes, and bruises.
It contains calendula and lavender, two powerful herbs that are great for the skin. It has antifungal and anti-inflammatory properties to help soothe any booboos from camping.