Chilliwack Lake is a gorgeous front country campground with plenty of large sites for all kinds of campers. Before securing a reservation or heading out, know what amenities to expect and activities to do in the area with this guide and campsite review.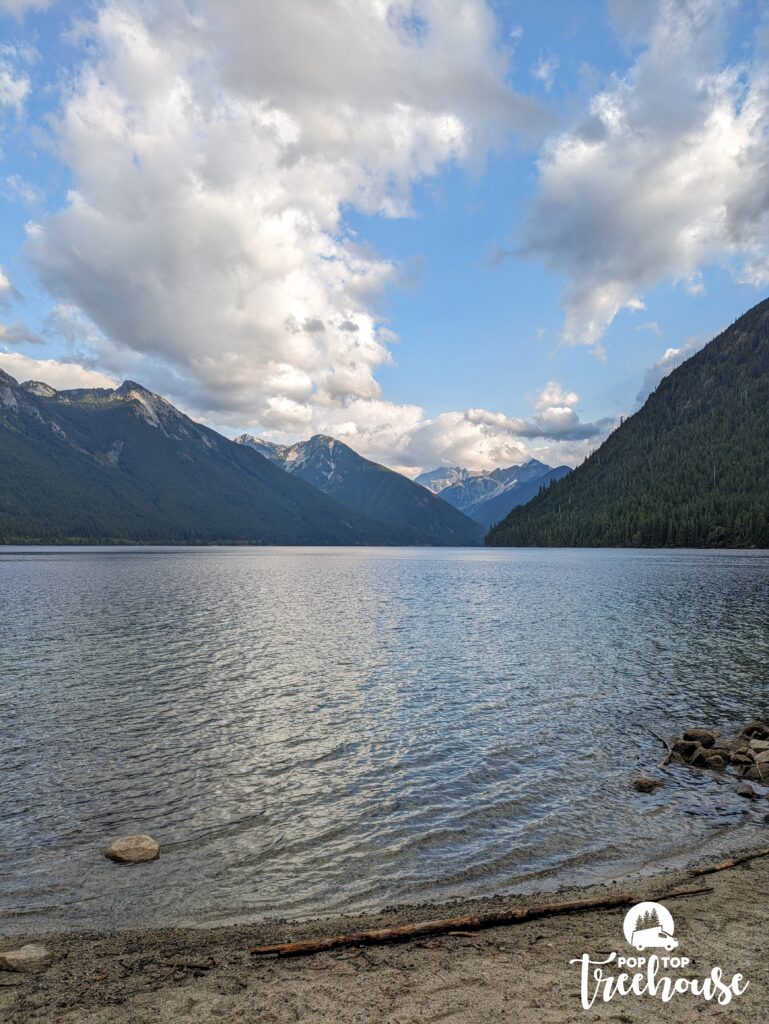 I'm determined to see as many campsites in the Lower Mainland as possible. Chilliwack Lake has been on my mind for a while now after I had to cancel a reservation last year due to an abhorrent amount of rain—I knew that tenting excursion wouldn't be a fun one.
So this year, I head out with my mom and dog on our annual camping trip with Chilliwack Lake as our destination. Previously, we've stayed in the Cultus Lake area, so we had an idea of what to expect.
Chilliwack Lake is located 64 Km southeast of Chilliwack. Once you turn from Vedder Crossing onto Chilliwack Lake Road, it's a 40 km stretch until you reach the lake. So it's not as close to Chilliwack as you might think!
The Campsite
We stayed in Radium Loop and thought it was a great spot, albeit a bit further walk to the lake than other spots.
I noticed that the trees in Flora Loop were not as tall and more sparse, almost as if a fire had come through years prior. In Radium Loop, the trees were nice and big.
The spots are quite large and could easily fit many large trailers. Each spot comes equipped with a picnic table and a fire pit. The ground is gravel, which makes it hard to get any tent pegs in.
We had lots of squirrels and chipmunks visiting us at our campsite. Our dog Daisy hated being leashed every time she spotted one! A bear was in the area a couple of days prior, so it's important to store any food and garbage inside when not in use.
Chilliwack Lake Amenities
As a provincial park, Chilliwack Lake is more equipped than other recreation sites in the area, though it's not as deluxe as other provincial parks. You won't find any showers or flush toilets. Instead, there are outhouses and drinking water taps to use. And there are a lot of them, so most sites are nice and close for ease of use.
There are also many trash and recycling receptacles, so you won't have to pack out your garbage. RVs and trailers can also use the sani station for a $5 fee at the end of their trip.
There is a service yard where the Park Rangers will assist you with anything you need. They also sell ice and propane firepits for rent. For us, the propane firepit was a must-have. The nights were fairly cold at Chilliwack Lake compared to Vancouver in mid-August, and with a fire ban in effect, a propane fire was the only option.
Close to the day-use area, there is also a small playground for the kids and an open space with picnic tables on the edge that could easily host a soccer or football game.
Things to Do at Chilliwack Lake
You'll have no cell phone service at Chilliwack Lake, so make sure you're prepared to entertain yourself! The biggest draw of the area, of course, is the lake itself.
I must say, it's a stunning lake with clear water. The water was extremely calm, and many people were out on kayaks and paddleboards. There's a beach and day-use area where you can set up for the day. It even had a dedicated dog beach where pups could go off-leash.
There is also a boat launch suitable for small boats that many people use for boating or fishing. The area is good for those looking for water activities.
Besides the lake, there's also lots of hiking in the area. There's even backcountry camping for those who want a more wild experience.
On the drive up, you'll pass many other recreation and camping sites. The area is popular for those on ATVs or dirt bikes, but they're not allowed in the park itself.
If you don't mind driving down the 40 KM stretch of road again, there's also lots to do in the area. Our favourite spots were stopping at the Harrison Sunflower Festival and Smits & Co.w Farm Cheese in Chilliwack.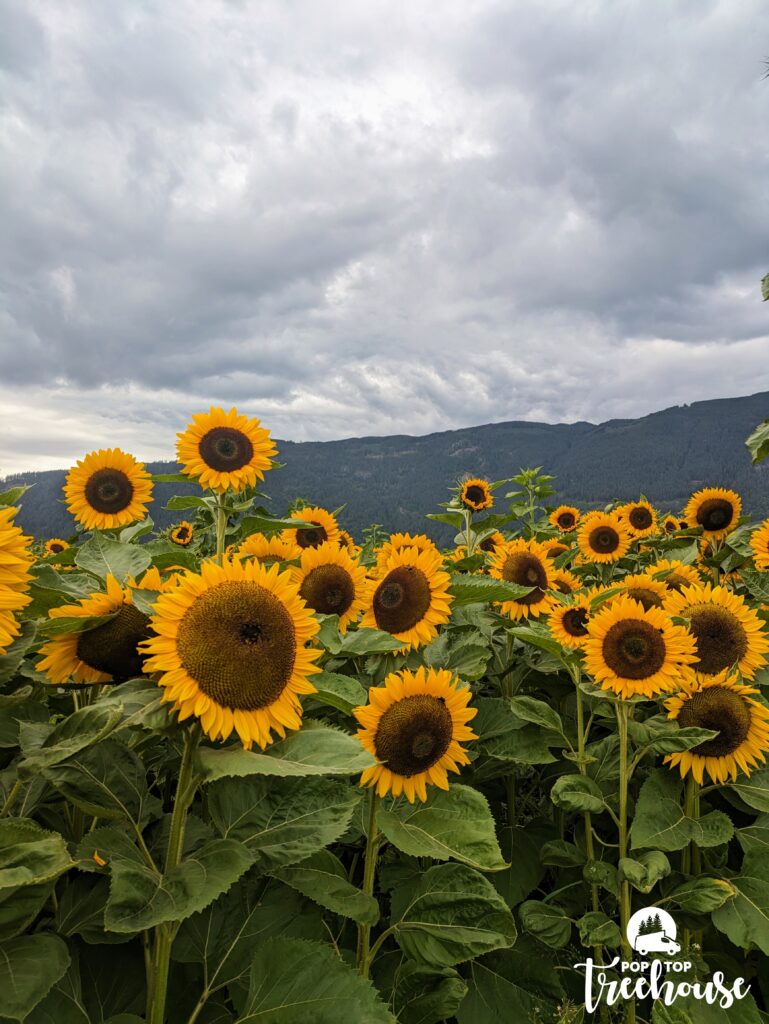 Overall Thoughts on Chilliwack Lake
This is a very family-friendly campsite with many options for all kinds of campers. It is more isolated than other campsites in the Lower Mainland, so you'll need to ensure you have enough to keep you entertained.
We lucked out with mostly sunny weather, but when it's cold and rainy, I can see it being a tough spot to hang out in for a few days, especially for us tenters.
The lake is well worth a visit, though, with beautiful and calm waters. It's a worthwhile summer camping spot!
To learn how to reserve a spot at Chilliwack Lake, check out this post.
More Lower Mainland Camping Spots