Have you ever tried backyard camping? It's a fun way to introduce your family to the world of camping or to have a quick and fun experience outdoors. Plus, it's an easy way to avoid crowded campgrounds and to spend some quality time with the family.
There are a ton of positives to camping in your backyard. First of all, you don't have to worry about where you are going to camp and make a reservation. You don't have to pack a ton of equipment, travel far distances, or deal with traffic leaving the city. Finally, it's simpler and a lot less stress, which is definitely something we can all do with less of!
Backyard camping is also a great way to grasp the basics of camping for beginners. If you have never been camping before, try a backyard excursion first to get used to sleeping, cooking, and hanging out outdoors. This way, you'll be much more prepared for your first official camping trip!
Camping in your backyard is simple, but does require a little bit of work and preparation. Here is everything you need to know in order to have a fun overnight excursion in your backyard.
Create a Campfire
What is camping without a campfire? Even if you do not already have a fire pit, there are always workarounds when it comes to having a campfire. Here are some backyard campfire options:
Above-Ground Fire Pit: These raised fire pits are good for those who don't want to fully commit to a permanent fire-pit. They are portable and tend to be more aesthetic than most fire pits.
In-Ground Fire Pit: For the true camping lover, having a permanent and durable campfire in your backyard is must. You can create a fire pit in your backyard by purchasing a fire ring or digging your own pit and putting in stone/brick.
Propane Fire Pits: While not quite a true campfire, a propane fire is an easy and aesthetic approach to backyard flames. Oftentimes, they are built into tables and become a fixture in your patio area. These are also great if there is a current fire ban in your area, banning regular campfires.
Pitch the Perfect Tent
Camping in the backyard is the best way to get used to camping in a tent. If it's your first time camping, the first thing you will need to do is purchase a tent. Consider how many people will be sleeping in the tent and be sure to buy a tent large enough to comfortably accommodate everyone. Secondly, consider your budget. If you only plan on backyard camping, you may not need a super durable and expensive tent. However, if you plan to take the tent further than the backyard, consider investing in a good quality tent that will last years through packing/unpacking and weather conditions.
And if you already have a tent, well you're good to go! Simply set up your regular camping set-up à la backyard. Be sure to choose a flat and smooth surface in your backyard for a comfortable sleep.
Plan for Snacks and Meals
There's something special about camp cooking. I don't know if it's more satisfying to eat in the outdoors or if the campfire adds a certain degree of smokiness to every meal, but I am always looking forward to eating while camping.
For your outdoor excursion, plan to make a meal you would normally make while camping. Roasting hot dogs and smokies are a common camping favourite for most families, but everybody has their own special camping meal. Be sure to prepare your meal outdoors and eat it together around the campfire, picnic table, or patio!
Finally, be sure to have snacks and all s'more ingredients bought ahead of time. If you're looking to mix up your average s'more recipe, check out my 10 s'more variations for fun ways to jazz up the classic recipe.
Be Ready for the Weather
While camping, we have to always prepare for the unexpected. Fortunately, being at home allows us to easily grab a rain jacket, sunscreen, or an extra blanket whenever we feel like it. That being said, be sure to check your weather forecast before you decide to spend a night camping in your backyard. If the weather calls for rain all week, now may not be the best time to plan a campout. Without worrying about reservations or traveling, you can start your mini camping trip whenever you want! Why not wait for a beautiful, sunny night?
Most importantly, don't forget how cold nights can get. Ensure your sleeping bags can withstand the nightly temperatures in your area or be sure to carry lots of blankets from the house and into the tent.
Avoid Screen Time
While it may sound nice to curl up in a tent and watch a movie, that's something you could do any day! On a normal camping trip, you'd be out and about doing things, likely without Wi-Fi or even cell reception. To make your backyard camping experience more authentic, try to put the screens away as much as possible. Camping is all about being in tune with nature and spending quality time with your family. Whether it's your backyard or deep in the mountains, you can certainly have this experience.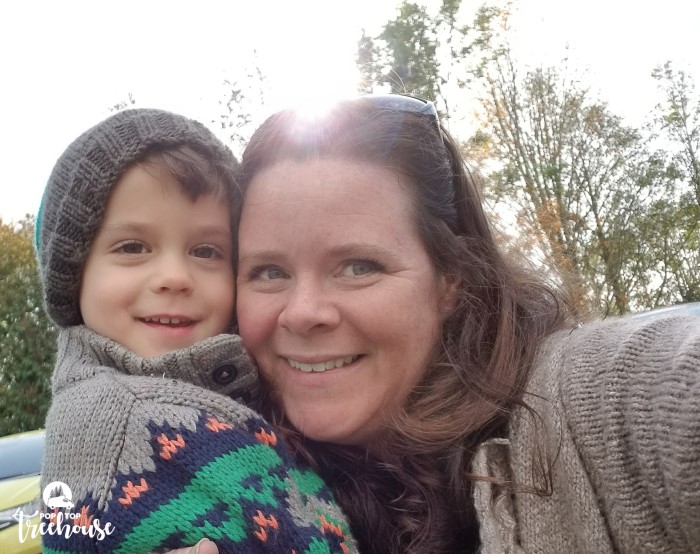 Stay Entertained
If we put away the screens, how are we supposed to stay entertained? Make sure to have some activities ready beforehand to keep the family entertained. Consider having an outdoor game night complete with board games, scavenger hunts, guitar songs, campfire stories, badminton…you name it! Think of who will be backyard camping with you and the types of activities they might enjoy. While camping in your backyard will certainly require less planning than regular camping, it is still a good idea to prepare activities and food ahead of time. This allows you to spend all your time having fun rather than getting things ready!
Hang Out With Nature
Being outside with nature is one of the most important aspects of camping. We are outside to get away from our everyday lives and to reconnect with nature. While most backyards may not be a forested getaway, they are still teeming with local wildlife! Consider taking a moment to appreciate and connect with nature in a way you might while camping. Go around and identify, smell, and touch the plants and trees in your backyard. Pay attention to any visiting wildlife such as birds, butterflies, or squirrels. Look at the sky and identify the different constellations. We are likely to take advantage of these things and by dedicating some time to truly pay attention to your surroundings, you'll feel more in tune with nature!
While it may not be the exact same experience as going on an official camping trip, backyard camping can still be a fun and worthwhile way to enjoy the outdoors. I hope that you have found some useful tips in this guide on how to have a great time in your own backyard. Feel free to let me know how your overnight excursion goes!
Save this Post on Pinterest