Not quite a provincial park and not quite a private campground, Harrison Lake camping is one of those hidden gems for campers in the lower mainland. Here's everything you need to know about reserving a site, what to expect when you get there, and if it's worth booking!
Do you remember how hard it was to reserve a campsite in 2020? The pandemic was at full speed, and everyone was looking for some kind of safe entertainment for the summer. Camping was at an all-time high, and the competition to nab a provincial park campsite was fierce.
During the summer, I turned to other sites outside of provincial parks where I could camp at. One of which was Harrison East Camping on Harrison Lake, BC.
I went during one of the first weekends of June, and the spring chill was still in the air. The whole weekend it rained, and it was sometimes a struggle to keep warm since we were tenting. But the best thing about camping with a group of friends is that it's always a good time!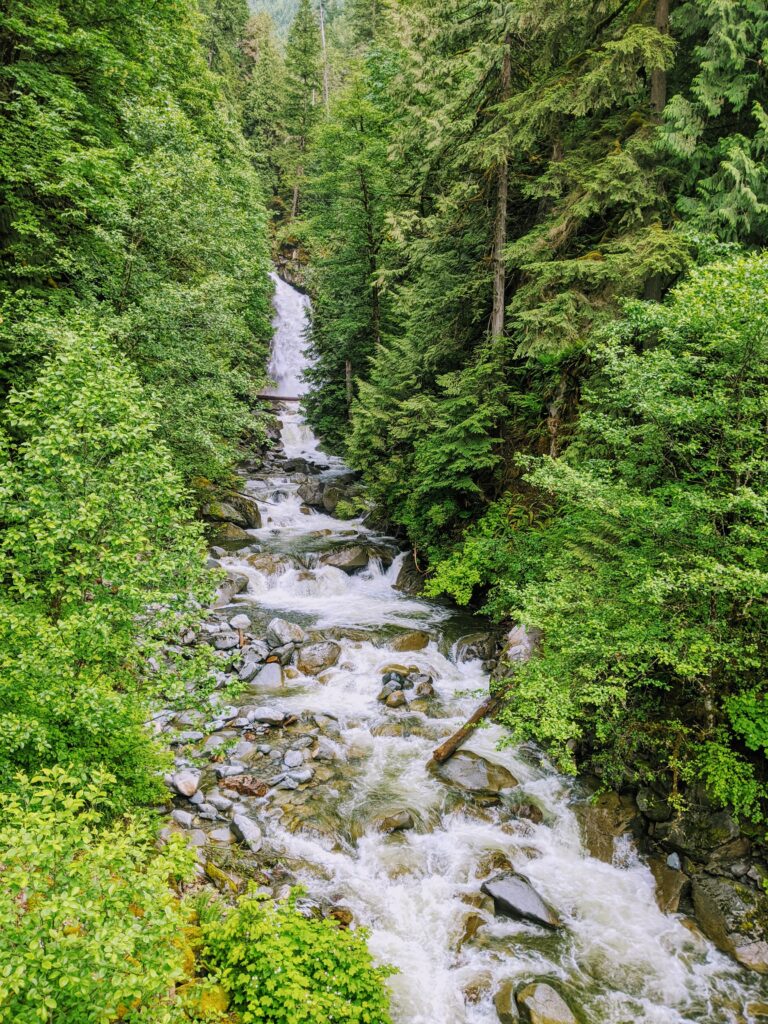 Harrison Lake Campground
Harrison East Camping consists of three campsites: Cascade Peninsula, Bear Creek, and Cogburn Beach. This is not to be confused with Harrison West Camping which features more campsites on the other side of Harrison Lake.
I stayed at Bear Creek and was very happy with my decision! As the name suggests, the campsite is located right on the creek, and my campsite specifically (site 16) backed onto it. You also have a beach front on the lake, making it a picturesque campsite.
The campsite consists of drive-in and walk-in tenting sites (about a 50/50 split) and a handful of double sites. There are 10 sites exclusively for first come first serve. Of the sites, only a few are suitable for RVs and trailers, so I would plan in advance for those. The most in-demand are probably the 10 beach sites for tents.
Harrison Lake camping is considered rustic, meaning no flushable toilets, power hookups, sani-dumps, or even water. You must bring all your water and pack out any garbage.
What the sites do have are picnic tables, firepits, and outhouses. There's also a wheelbarrow you can borrow for the walk-in tenting sites. The camp host also sells firewood when no fire ban is in effect.
It's important to note that this is a remote campsite. You won't have service while camping here and must take a fairly bumpy forest service road to access the campground.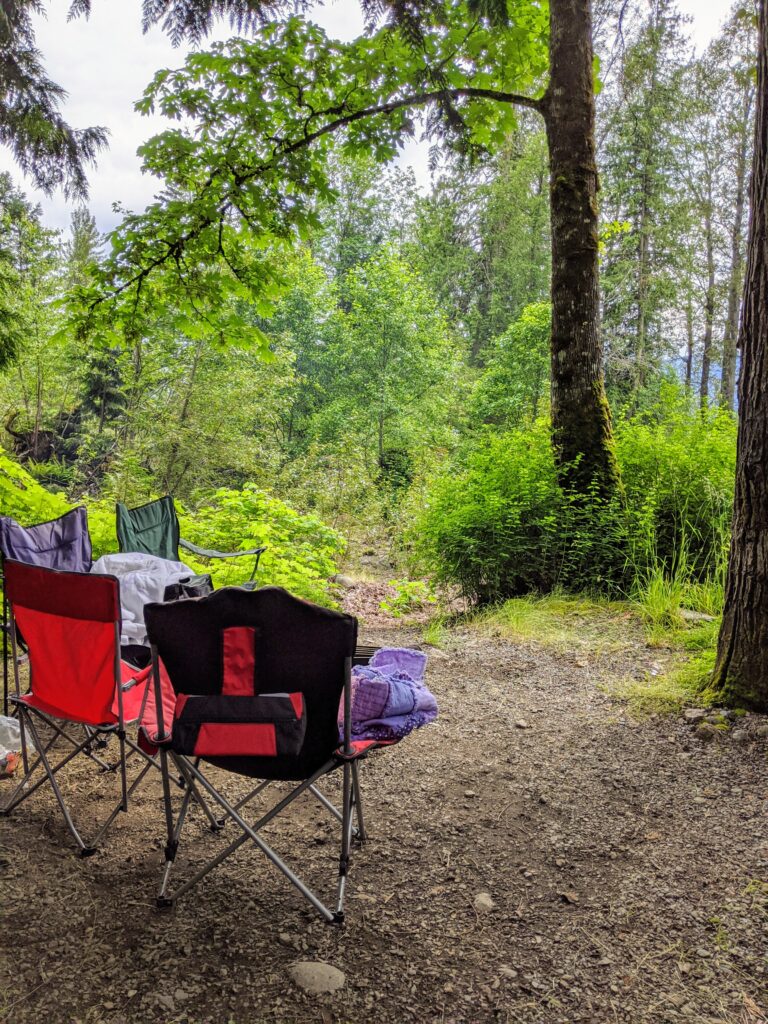 Reserving Campsites at Harrison Lake
Although it's not a provincial park, you can still reserve sites in advance for camping at Harrison Lake. The campsites are managed by Recreation Sites & Trails BC alongside Greenshades Enterprises. You can make reservations for any three of the sites through their website.
Reservations can be made up to 30 days in advance. This makes it great if you plan a little more last minute than the two-month stretch for provincial parks. The cost is $18 a night, including the reservation fee. Each single campsite can have up to 6 people, including kids and visitors.
As mentioned, they do have first come first serve sites. For these, you will be required to pay in cash. Unfortunately, there's no way to determine if they are still available, so you just have to test your luck and try driving out!
Things to Do At Harrison Lake
Harrison Lake weather will very much affect what you can do while camping. For us, it was pretty rainy, so that eliminated any kind of water activities. However, there is the beachfront where you can enjoy for all kinds of water activities. Bear Creek has no boat launch.
Many people enjoy the area for their off-road vehicles. You can drive your off-road vehicle into Bear Creek and Cascade Peninsula to access the surrounding logging roads.
Harrison Lake is well known for its surrounding natural hot springs. Besides the resort, there are some hotsprings off the beaten track. Depending on the time of year, you may be able to access them. When we went, the roads were still wet and muddy, and the host advised against us trying to get there in our "regular cars" (I have a Nissan Juke for context).
You either need a heavy-duty car or an off-road vehicle to access the hot springs, or you can wait until the roads are dry and not muddy. When in doubt, as the camp host.
Since it's fairly isolated, you're left to entertain yourself. Bring games, enjoy each other's company, and read a good book in a hammock.
Final Thoughts About Harrison Lake Camping
I love when I find a spot that is so close to Vancouver yet feels so remote. Driving out to Harrison Lake doesn't take long if you're looking for a nice weekend getaway. Anytime I'm camping on a lake, I'm happy. In my opinion, the smaller reservation window also makes it better for planning, as it's often hard to lock down a summer schedule two months in advance for provincial parks.
However, this is a small campsite with limited things to do in the area, so you need to come prepared. I slightly prefer their sister site, Stave West Camping, due to its location. It's also quite rustic, which isn't everyone's cup of tea and makes it hard to stay for long periods (especially when there's no water pump).
All that being said, it's definitely a good camping spot, and I would return to it…hopefully when it's sunny out this time!
Written by contributor, Holly Heuver.
More BC Campsites: