When you're camping on a budget, the dollar store has plenty of amazing products you can bring with you on your trip to the great outdoors. This list covers some of the best products you can find as well as the best dollar store camping hacks you may not have thought of!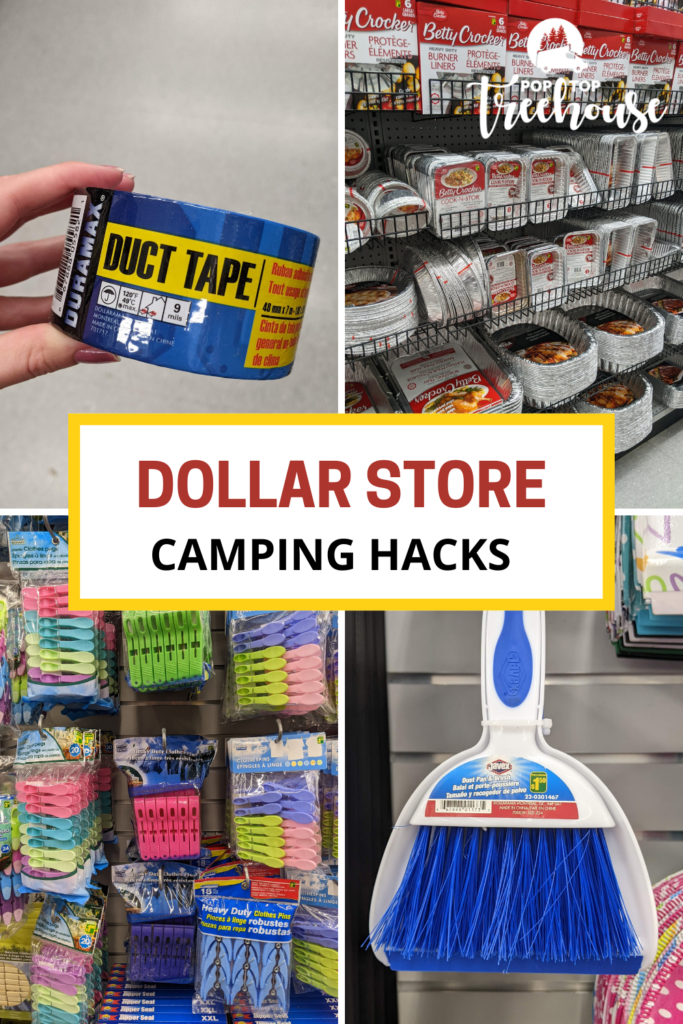 The dollar store is a magical place for campers. When you're first starting out camping, it can get quite expensive gathering all the supplies you need to survive out in the woods. The dollar store may surprise you with how many useful items it has!
Even though I've now been camping for quite some time, I still enjoy looking at the dollar store to top up my supplies. They always have new stuff that I nab for the upcoming camping season. I'm basically a kid in the candy store.
While every dollar store is different, many carry similar items. Here's a little round-up of some of the most useful items I find and some of the best dollar store camping hacks.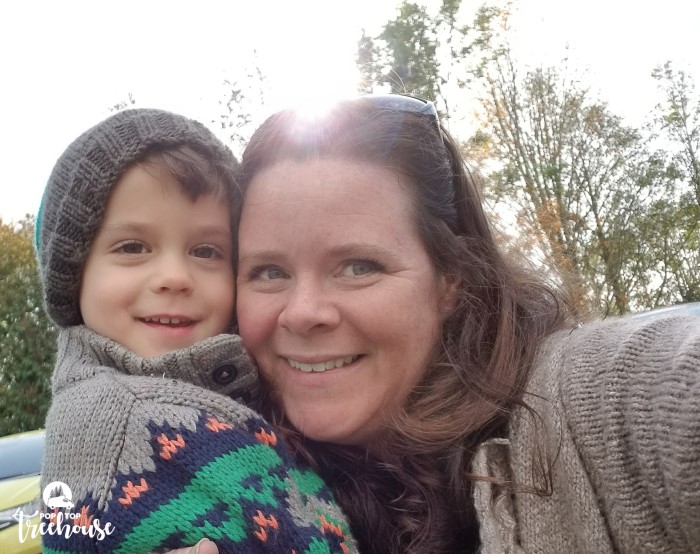 25 Clever Dollar Store Hacks for Camping
Shoe Organizer
I think we can all agree that RVs often lack storage space. If you have a small closet or bathroom door, you can buy an over-the-door shoe organizer for extra storage. Use it to hold extra items or even as your little camping pantry.
Step Stool
Step stools are a very handy tool to have on hand for those with an RV or trailer. You can use the step stool to reach places like your awning or when your pullout stair is jammed outside. It's pretty multi-functional and good to keep on hand in your RV's storage.
Draw Organizers
Things quickly get messy inside trailers and RVs since everything gets jostled around on the journey to the campsite. Grab small bins and organizers from the dollar store to keep things in place. You can use them to organize drawers and keep items from moving in cupboards.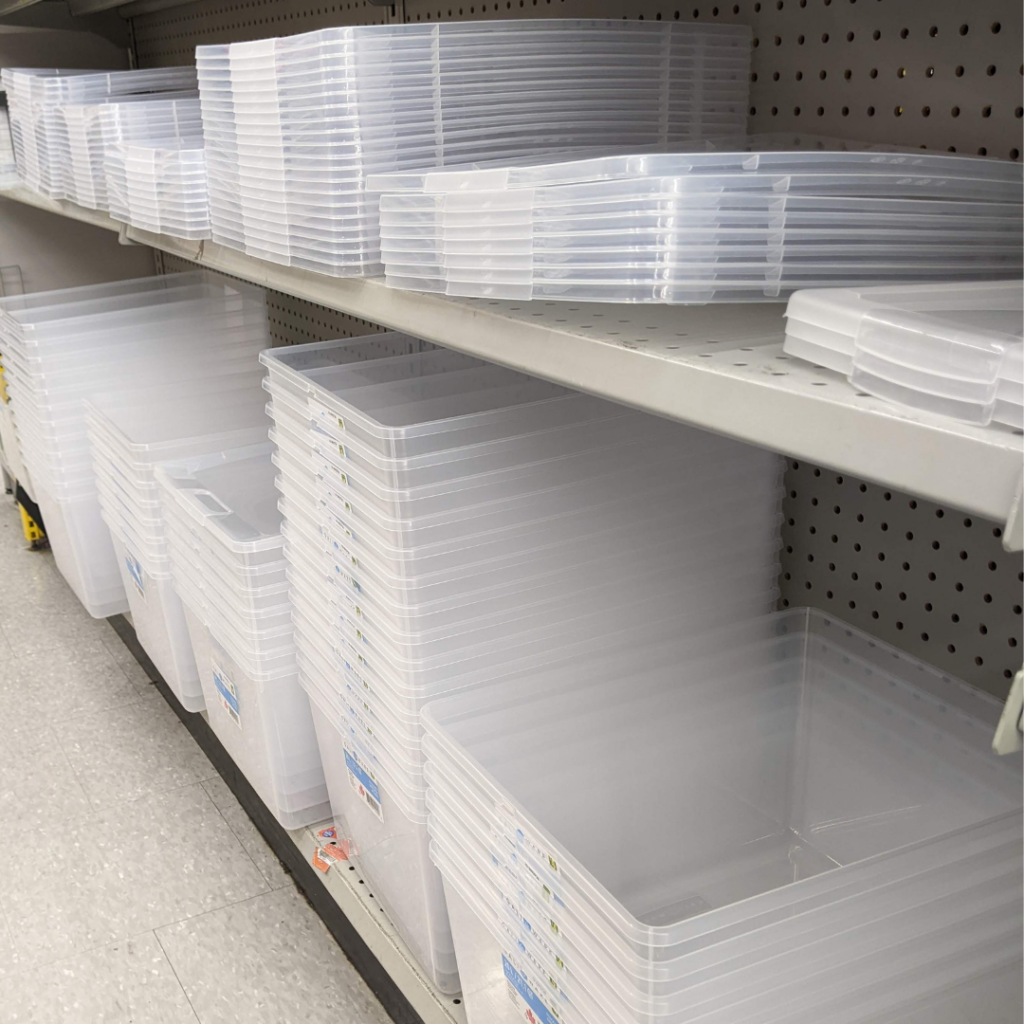 First Aid Kit
Every camper should have a well-stocked first aid kit. You can find a premade kit at the dollar store to get started or all the materials needed to start your own. Don't forget to add tweezers!
Crafts
Before every camping trip, I'm always sure to make sure I grab a couple of crafts to keep the kiddo busy. The dollar store is full of excellent crafts for kids, from wooden birdhouses to paint to beaded animals. You can find something for every age to keep the kids busy when they're not motoring around on their bikes or splashing in the water.
Besides crafts, they also have great activities in the toy aisle, like nets for catching bugs, magnifying glasses, or bubbles.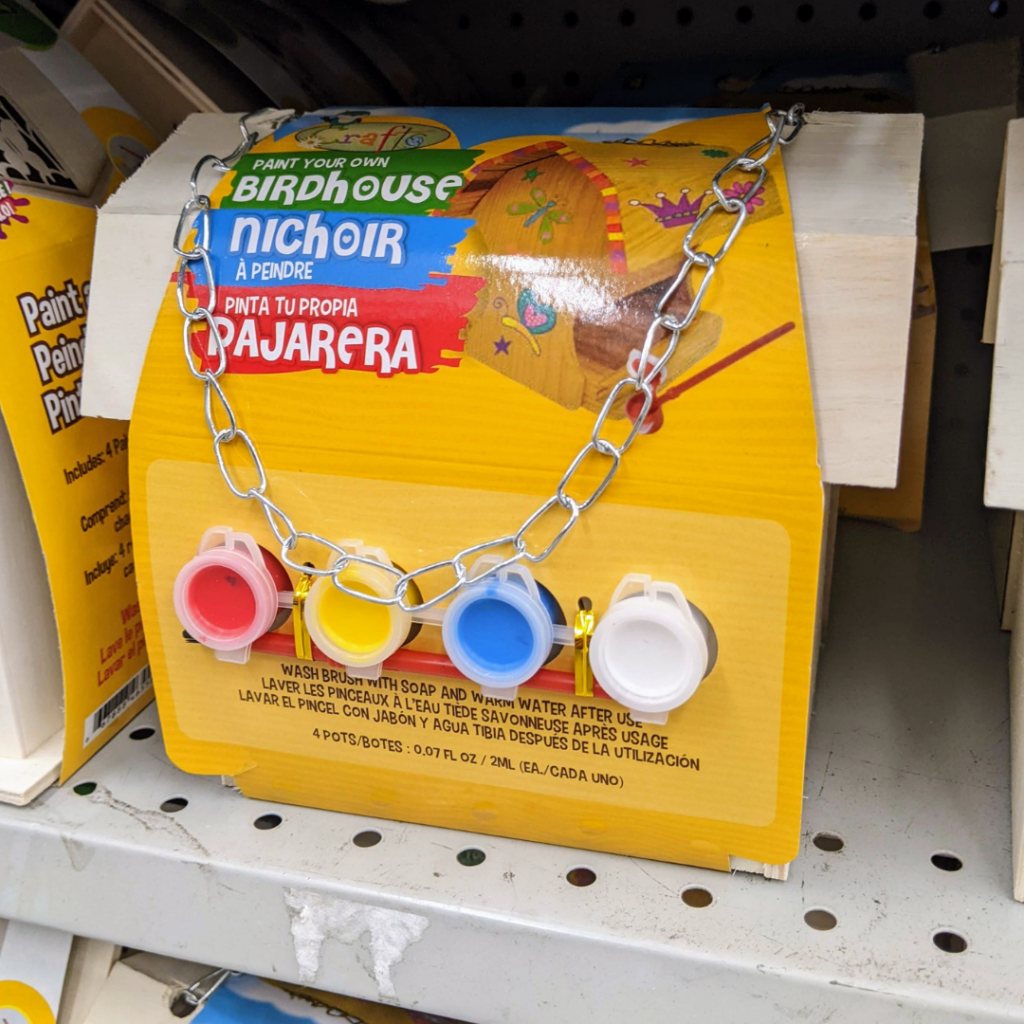 Rain Poncho
You never know what the weather will be when you're camping. Even if the forecast promises nothing but sunshine, always have something on hand if it rains. Dollar stores always have compact rain ponchos that are THE best to have while camping. They keep the whole body dry when you spend almost all your time outdoors.
Bungee Cords
You never know when you'll need them, but you'll be happy you have them. I've used bungee cords to do everything from hang up tarps to tie-up rolled sleeping mats. They're good to store away for a "rainy" day.
Dust Pan and Hand Brush
I hate how dirty the inside of tents can get. Even when you're ultra careful, the dirt can track and get all up in your sleeping bag. The best way to combat this is to have a small hand brush and dustpan around. This also makes for a quick cleanup when it's time to pack up the tent.
Garbage Bags
The biggest part of being a responsible camper is leave no trace. Better yet, leave your campsite better than you found it. You can get garbage bags for cheap at the dollar store to hold onto all garbage, cans, and recycling.
Notebook for Lists
One of my favourite camping hacks is making a handheld paper packing list. When camping, I always would forget something. Packing up can take a lot of work, especially with kids in tow. Begin creating a categorized list of everything you need to bring along with a checklist for different dates. Over time you'll add to it, and you won't forget anything ever again.
Doormat
Doormats aren't just for homes! You can place them just outside the door or inside your tent or RV to help keep the dirt track to a minimum.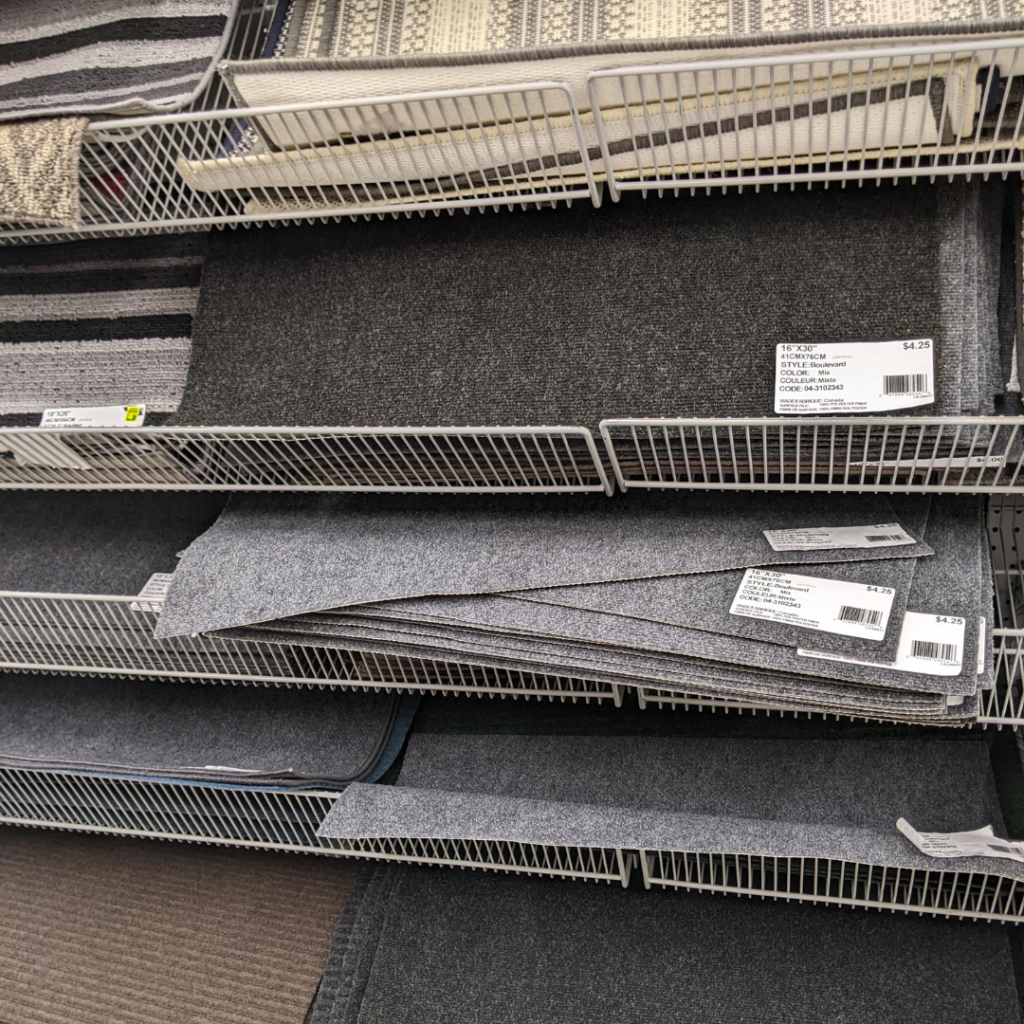 Foam Mats
Even with a thick mattress, sleeping on the ground in a tent can be downright miserable. You can layer the bottom of the tent with the play foam mats you find in the toy aisle to keep the ground a little cushier when on hard surfaces. It also helps level the ground and provides extra insulation from the cold.
Extra Towels
Towels are top on the list of forgotten items. Besides body towels, you'll also need to have some on hand for dishes and cleaning. Grabbing a pack from the dollar store ensures you always have them in your camping kit.
Second Set of Dishes
When you first start camping, you tend to bring a lot of stuff you already have from home. Let me be the first to say you NEED to get a second set of dishes just for camping. Truly, it's a life changer. You don't have to worry about packing it when it's already in your camping kit or about damaging it while being rough outdoors. Grab some plastic plates, bowls, cups, and even utensils to have on hand.
You also may want to grab some other kitchen essentials like tongs, wooden spoons, spatulas, cutting boards, etc. It also will have a great selection of tin trays you can use to cook over the campfire.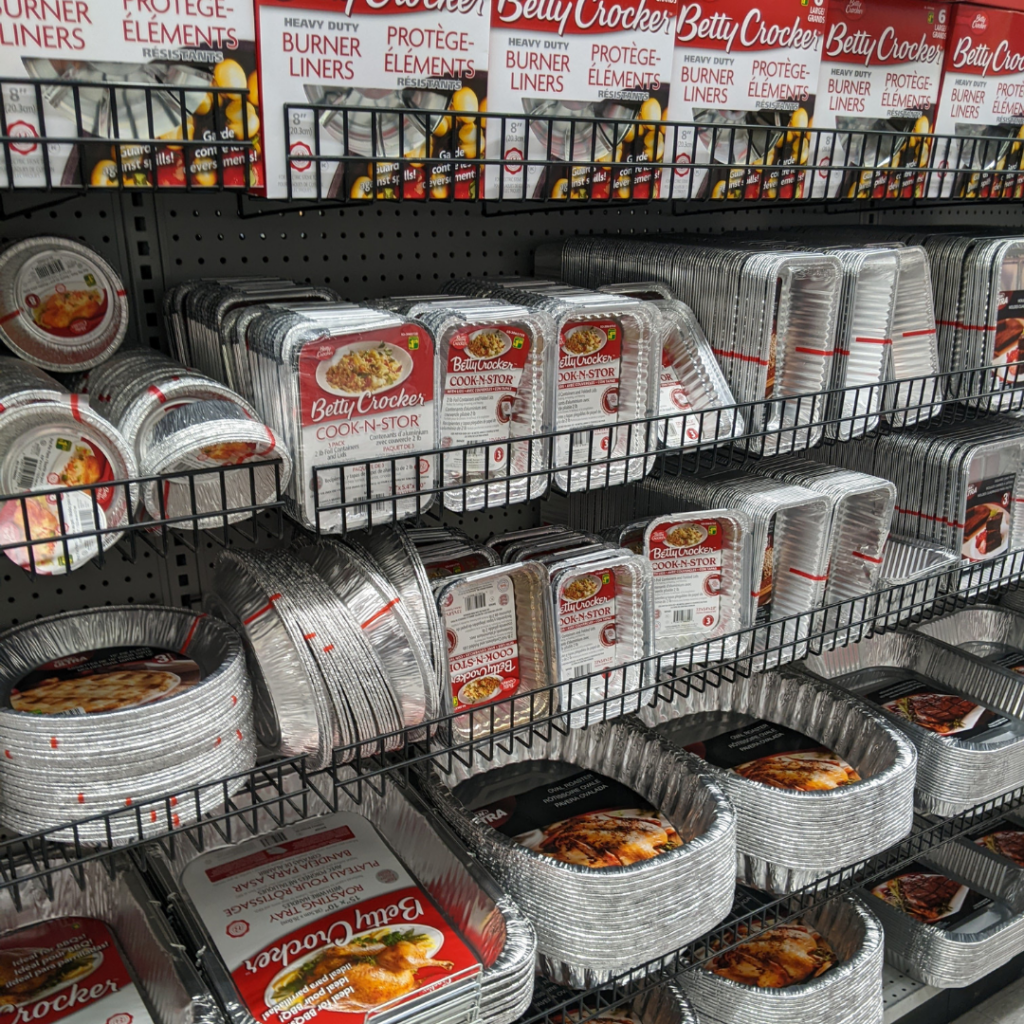 Hand Warmers
You may not need hand warmers if you camp exclusively in the summer, but if you do any kind of early or late season camping, you know just how cold nights and rainy days can get. I went camping in late June, and the conditions were so cold that I almost went home. Come prepared by adding some hand warmers to your camping kit for any unexpected cold days.
Clothesline
When setting up camp, I always hang a clothesline upon arrival. This can be between two trees or on the camper itself. Grab rope and clothespins from the dollar store to hang swimsuits, towels, and wet clothes.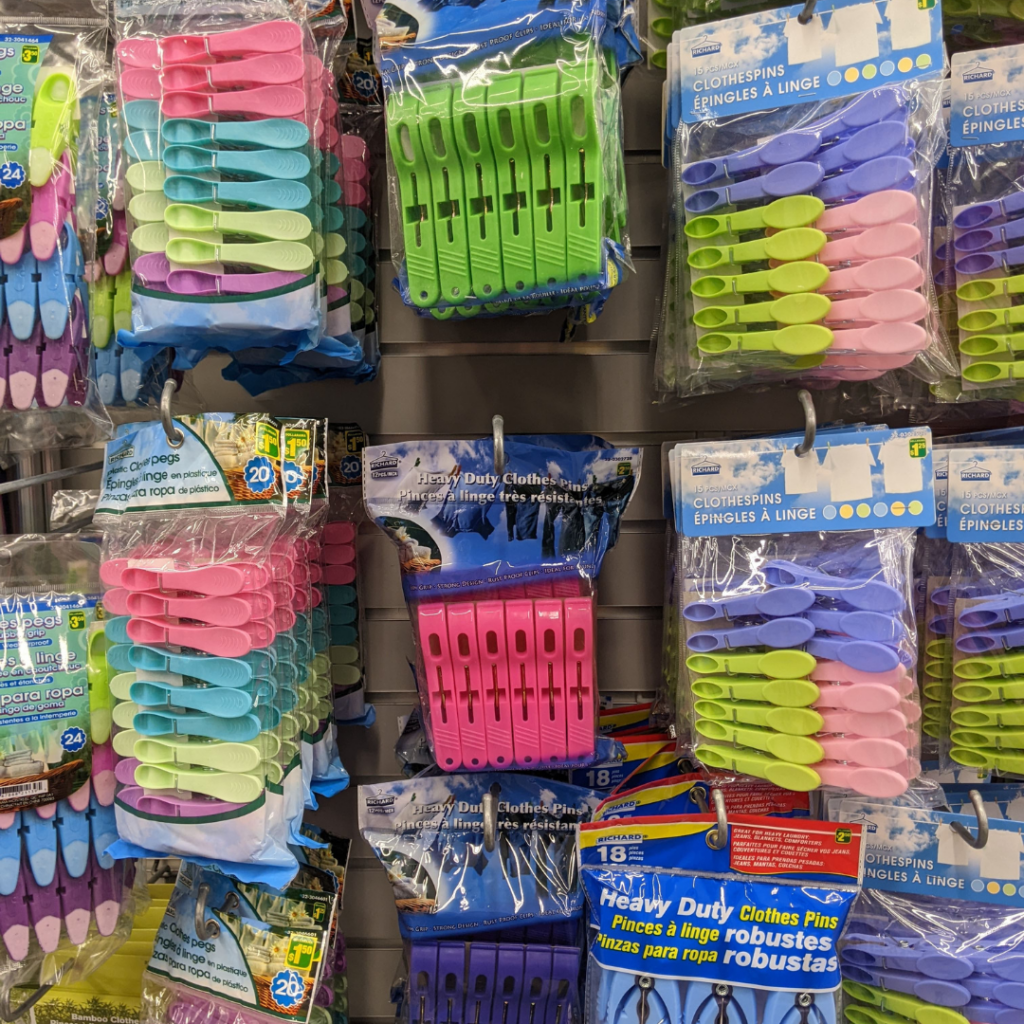 Waterproof Bag
Waterproof, clear, sealable bags are awesome when camping by the water. I use these to stash things like my phone, wallet, or anything I want to keep free of sand, dirt, and water. That way, they're safe for any days spent at the beach or on the water.
Tablecloth
I always find the picnic tables a little too dirty for my liking. Rather than spend time scrubbing it down while setting up camp, I place a tablecloth over the whole thing for a quick clean-up.
To keep the table clothes in place, I recommend using jumbo clothespins. This way, you don't need to worry about wind and stacking items to hold down the tablecloth.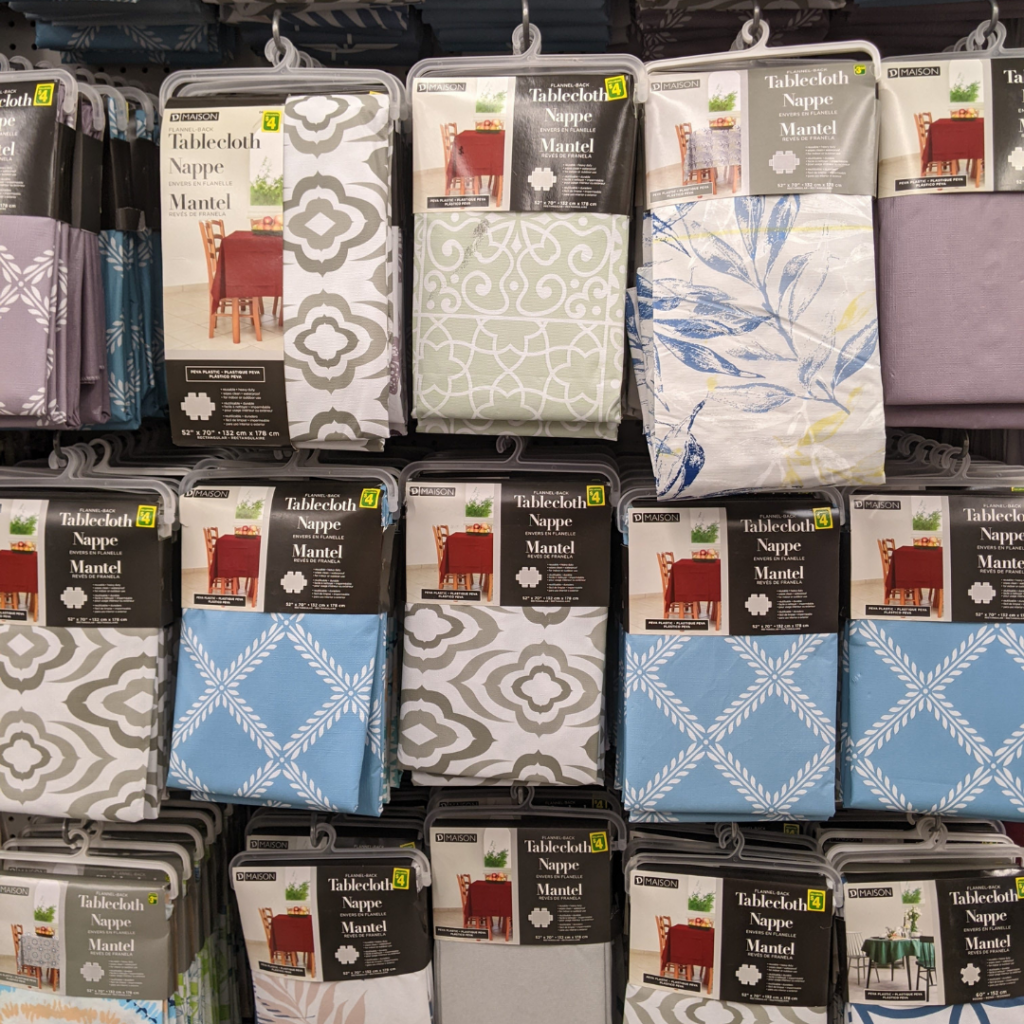 Paper Plates
Even if you bring your own plates, sometimes it's nice to have paper plates for when you're low on energy or don't have the room to bring along a full set of dishes. They're the best timesaver, and you can simply toss them in the evening's campfire.
Glowsticks
If you camp in a tent, you need glowsticks for nighttime. I hang them on the tent's strings pegged to the ground, so people don't trip on them at night. They are also great for hanging in the tent or outhouse at night for some illumination and camping fun for the kiddos.
Dish Bin
Dishes typically are the last thing on your mind when camping. Grab a plastic storage bin from the dollar store to wash your dishes to make washing easier. You can also place them below a water cooler tipped on its side for easy handwashing, as it will catch all the runoff.
To dry dishes, I prefer one of the foldable absorbent dish mats you can find at the dollar store. However, I know some people use mesh bags to hang and dry their dishes.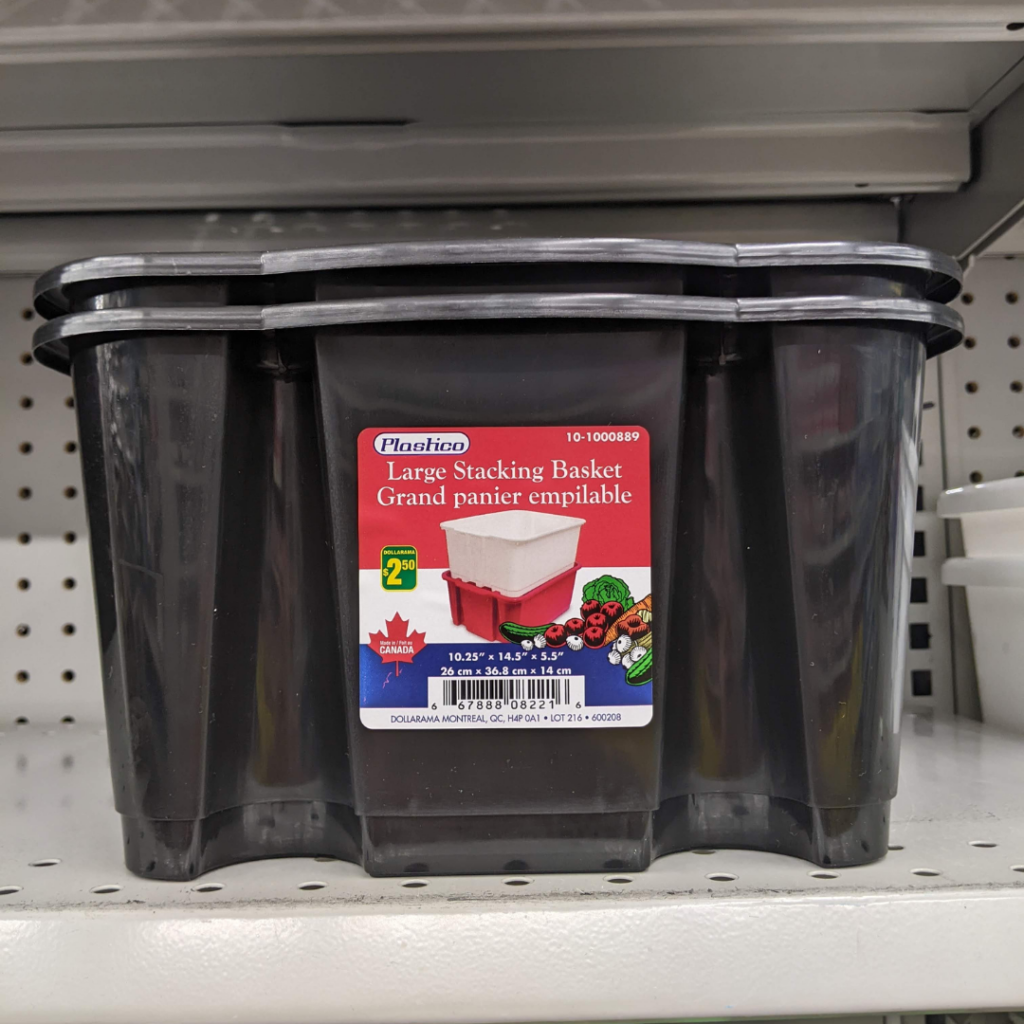 Cake Carrier
No, you don't need this one for cake! You can use a cake carrier to hold onto an open bag of paper plates to keep them out for easy access and safe from the wind. They also work well for keeping bugs off of food and fruit out on the table.
Duct Tape
Because you never know when you're going to need it! It's one of those handy things to have on hand in your camping kit.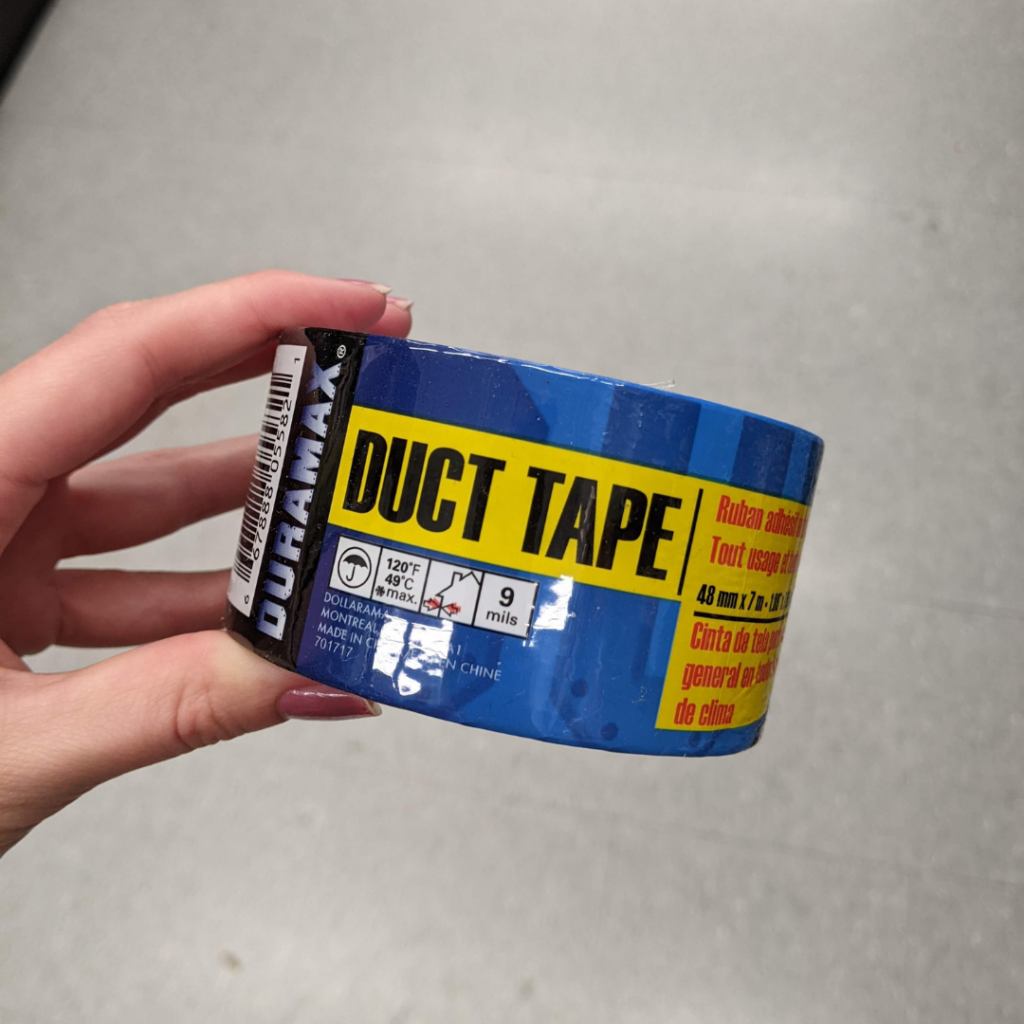 Knee Pads
Often found in the gardening section, you can find a foam pad for kneeling in the garden. These are handy to have on hand for kneeling, cranking, or leveling out the trailer, as seats on the go, or when the picnic table is damp.
And that's it for these dollar store camping hacks! I always recommend perusing the aisles of the dollar store ahead of every camping season. Keep an eye out for items with camping on the mind, and you'll find all sorts of useful items to make camping that much easier.
More Awesome Camping Tips: