Fire starting is a camping staple everyone should learn; it's an art! And while a lighter and store-bought kindling will get you far, they're not always available. Learn how to start a fire in a pinch with these 10 DIY fire starters.
Learning how to start a fire is an important life skill–you never know when it could come in handy. 
And it's never too early to learn (within reason, of course).
When Kiddo and I were camping in Washington State Park, he participated in a fire-starting course with the state rangers.
This was such a great activity for the kids; not only does it teach an important skill, but it also drives creative thought through the endless possibilities for DIY fire starters. 
So, I was inspired to gather some of my favourite DIY fire starter ideas. From basic flints to dryer lint–there are tons of kid-friendly and life-saving projects for you to make. 
These DIY fire starters make the perfect camping activity. Plus, they're super handy when it comes time to build your flame!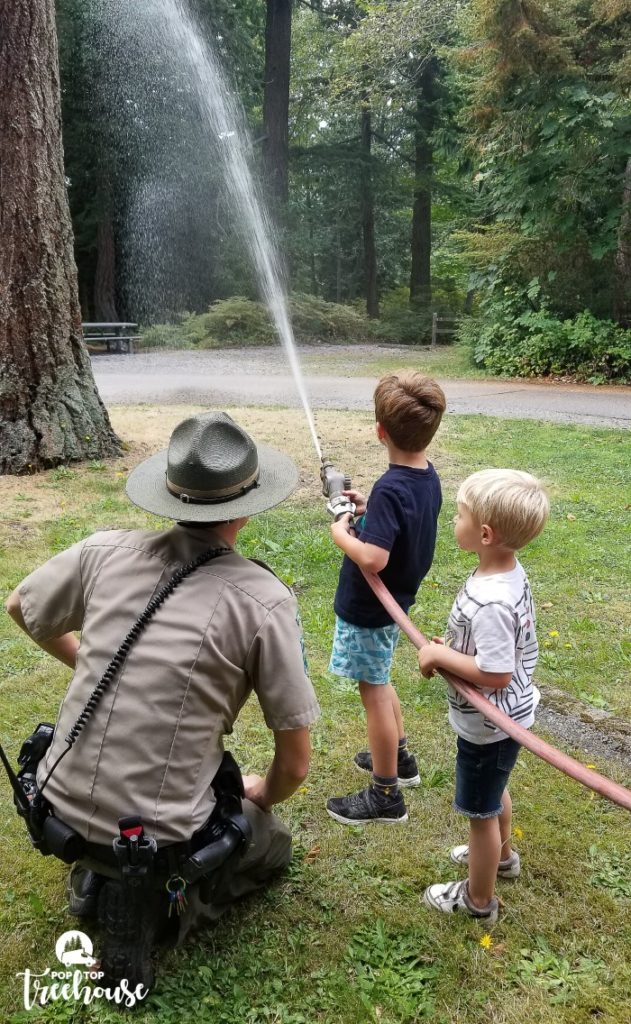 How to Build a Fire
Building a fire is actually quite simple when you know the basics. There are three main components of making fire:
For oxygen, ensure your flame isn't contained/smothered by surrounding materials; it needs open air to thrive.
For heat, you'll need some form of striker to create an initial spark. You might be familiar with the rock and stick method–trying to create friction between the two to create a spark. 
This method is actually impossible to do! You cannot create sufficient friction between these two materials.
Finally, for fuel, you'll need:
Tinder – flammable materials that catch fire easily, like dry grass, bark, or wood shavings.
Kindling – small, dry twigs and branches to help keep the flame alive.
Wood – branches or logs to help keep your fire hot and lasting.
Here are some of the best types of wood to use when making a fire.
So, when using DIY fire starters, follow these same guidelines. The fire starters will often replace your initial fuel, but you'll still need wood to keep the fire roaring. 
DIY Fire Starters
Put your fire-building knowledge to good use with any of these DIY fire starters; each project is quick and easy to make and will help your flames soar in no time!
Prep and pack the DIY fire starter of your choice for your next camping adventure. 
Choose Your Striker 
When learning how to start a fire, you first need that initial spark! While a lighter always comes in handy, several other options help ignite your DIY fire starters. 
Flint
There's not much more classic than a flint. This striker works through friction and shaving off small particles of metal to create sparks. 
Ferro Rods
A ferro rod works similarly to a flint though it creates more sparks. Keep in mind that ferro rods tend to wear down more quickly than classic flint. 
Magnesium Fire Starter
This magnesium fire starter is somewhat preferable to a traditional steel flint, as magnesium burns longer and hotter. 
Strike-Anywhere Match
Some strike-anywhere matches are great to have on hand; they'll create a spark through friction on any suitable surface – no matchbox required. 
Battery
One of the more creative fire starters–you can use the end of a battery to create friction and a spark with some of these DIY fire starters. 
Though a less conventional material, this is a great hack that really works!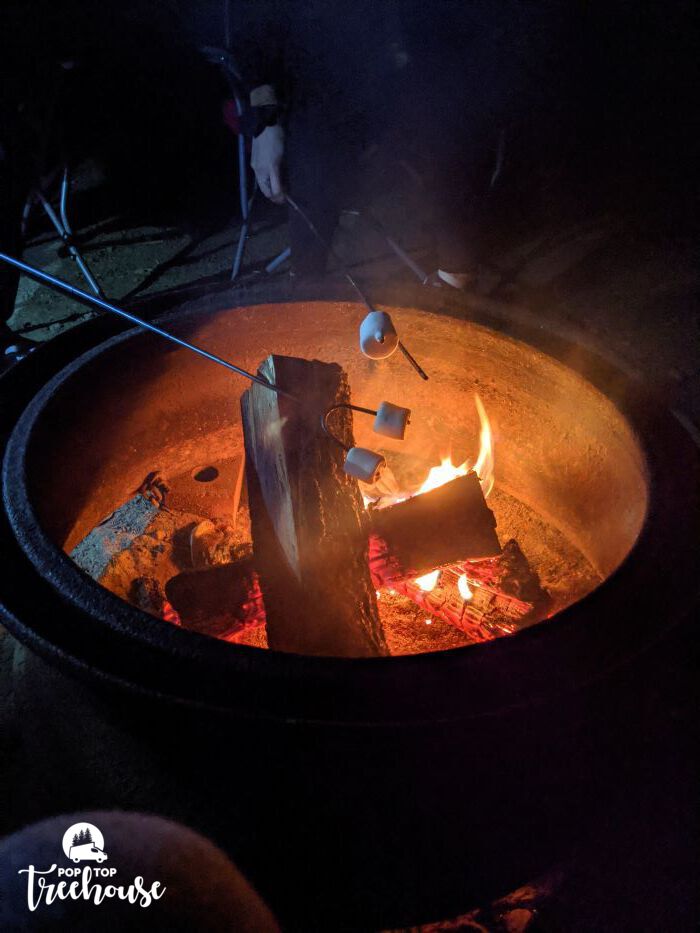 Choose Your DIY Fire Starter 
Ready to get crafting? Make one of these DIY fire starters for efficient fire-starting. 
1. Sticks and Wax
These DIY wax fire starters are some of the easiest to make on the list!
Simply dip the ends of sticks into hot wax, allowing them to harden; the wax burns really well and will enlarge your flame.
For a pre-made version, try these tumbleweed fire starters made from sawdust and wax. 
2. Pinecone Fire Starters 
These pinecone fire starters are cute and festive. Douse foraged, dried pine cones in melted wax and use them in your kindling. 
3. Lip Balm, Steel Wool, Dryer Lint, and a Battery
Sometimes, you've got to use what you've got! And this DIY fire starter is the perfect example (no striker required). 
Gather lip balm, steel wool, some dryer lint, and a battery.
Rub your lip balm thoroughly through the dryer lint. Then, use the end of your battery to strike against your steel wool to create a spark against your dressed dryer lint.
For a helpful visual, this video shows you how to make a fire with cotton balls and lip balm. 
4. Witch's-Hair Lichen and Beard Lichen
Natural fire starters are always my favourite. And witch's-hair lichen, or beard lichen, is flammable, foragable, and makes for great tinder!
Use it with a flint, the battery method, or whatever you have to strike.
5. Wax and Egg Cartons
These homemade fire starters are a fun weekend project that kids can get involved with.
Simply stuff a paper egg carton with dryer lint and pour your hot wax overtop. Now, you have a dozen portable fire starters ready for use!
Learn more with a step-by-step tutorial here. 
6. Cotton String and Wax
Similar to the stick and wax method, use a cotton string like a tampon or shoelace, dip it in wax, and voila! An easy fire starter. 
7. Cotton Balls & Vaseline
For an easy fire starter, gather two simple ingredients–cotton balls and vaseline. 
Work your vaseline through the cotton balls and store them in a plastic bag or air-tight container for easy grabbing.
8. Sawdust Cupcakes
Prep some sawdust cupcakes by adding shredded paper or sawdust to cupcake liners. Pour melted wax on top, wait for it to harden, and you're done!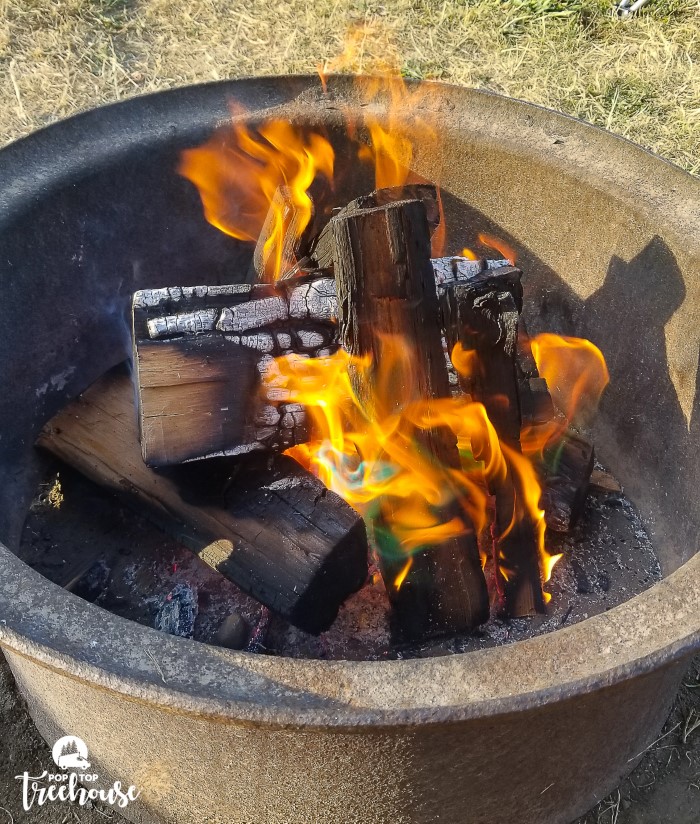 9. Corks & Rubbing Alcohol
This method takes no work at all–add oak corks to a jar of rubbing alcohol and let them soak. 
10. Orange Peels
For a DIY fire starter that smells good enough to eat, use some dried orange peels.
Orange peels are flammable and burn longer than paper; the skin contains oils that are released when burnt that help fuel the flame.
More Awesome Camping Tips: