You can head out into the woods and still get your daily workout in. Here are some ways to exercise while camping to both enjoy your time with Mother Nature and keep your muscles moving!
I'm not going to lie, I am the exact opposite of a gym rat. I like to get my exercise in by going on walks with the pup or work up a sweat by picking weeds in the garden. However, just by being outside, I know I get my daily steps in!
Exercising while camping is completely possible, even if you're someone who can't stand to be away from the gym. I understand how important maintaining a fitness routine is for some people. Camping can certainly be a time when exercise programs go by the wayside.
Not having the right equipment or simply not having a convenient shower can all contribute to the problem. But maybe you just need to change your way of thinking! Here are some great ideas to exercise while camping that may not be your usual method of getting your daily fitness check.
10 Ways to Exercise While Camping
Walking
Camping invariably takes you away from busy cities and indoor spaces and gets you outside into the open. Walking is a great way to exercise while camping. Whether you walk around a national park or simply walk about a quiet area of town, you will find that you get some exercise that might otherwise not have happened. Walking has the advantage that you don't build up a sweat as easily as you might while jogging or running, and this can make it easier to manage when away from normal bathroom facilities.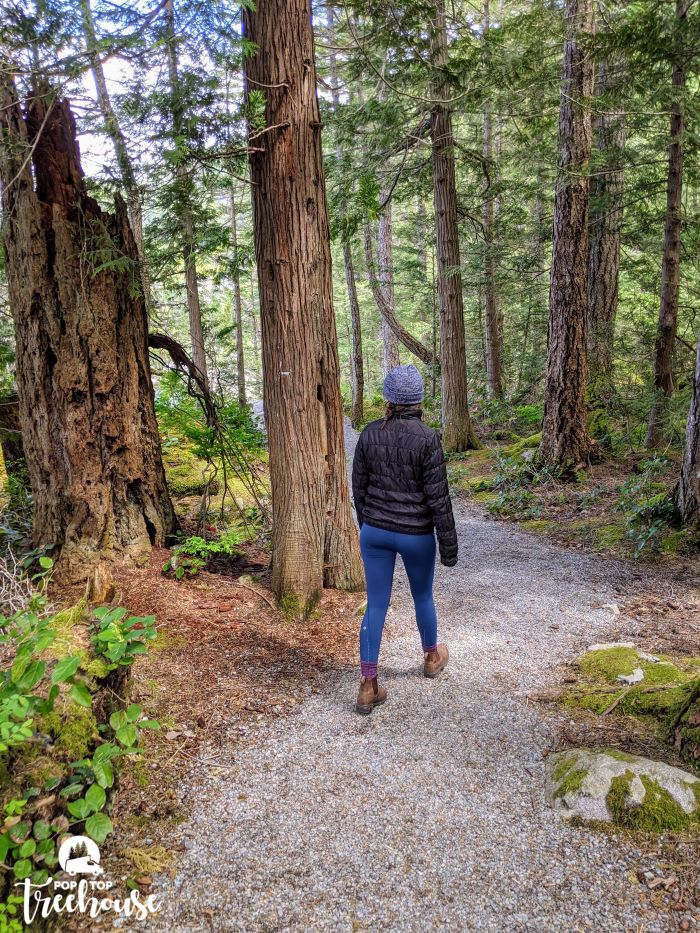 Bike Rides
Bringing a bike would be a great way to exercise while away from your normal facilities. Whenever I go camping with the kiddo, his bike is a necessity. He can ride around the camping loops as a way to stay busy and get some exercise (and give me some quiet time!).
If you're in a well-trafficked area, you may be able to rent a bike. It has advantages in that you do not need to transport your own, and you can rent as many as you need for the whole family. Who knows, you may even be able to rent a tandem bike!
Stretching
Camping often sees your routine slow right down with plenty of time waiting for food to cook or water to boil that you would not normally have. These moments can be used to do simple stretching exercises, improving flexibility and relieving tension, adding to the relaxing experience that the camping trip can give.
If you like yoga, a quiet moment alone on your bed may be a great mid-day activity to lightly wake up the muscles. Plus, tenters can practically get free hot yoga if they hang out in their tent in the heat of the day ?.
Swimming
If you are lucky enough to be by some water, get on in! Swimming not only feels incredibly refreshing (goodbye camping stink) during a camping trip, but it's a good way to get the heart rate up while keeping it easy on the joints. Since I live right on the west coast, I'm almost always in the ocean on every camping trip.
Water Sports
The whole day could be spent out on the water. While I don't have my own canoe or kayak to paddle around in, many campsites or nearby tourist stops will have some available for rentals. Investing in an inflatable stand-up paddleboard or inflatable kayak could also be great for camping entertainment. They pack up small enough to make transport easy peasy.
Fitness Apps
If you really want a routine to follow, many fitness apps can download workouts ahead of time. This helps in case you have no cell phone service. Most of these workouts lead you through exercises you can do anywhere, requiring only your body weight. So if you really want an all-around, intense workout, this may be a good option for you!
Dancing
Have you ever had a dance party out in the woods? If you brought a speaker out camping, blast some of those tunes and get out your dancing feet. Dancing with the kiddo is a fun way to expel some extra energy in a fun and quick way. Just make sure to respect your neighbours and quiet time!
Family Games
Camping brings you together with family and friends and makes outdoor games possible. Try beach volleyball, tennis, kicking a ball around on the grass, or throwing a frisbee – there is something for everyone. If you're camping with a group of people, you might as well make the most of it!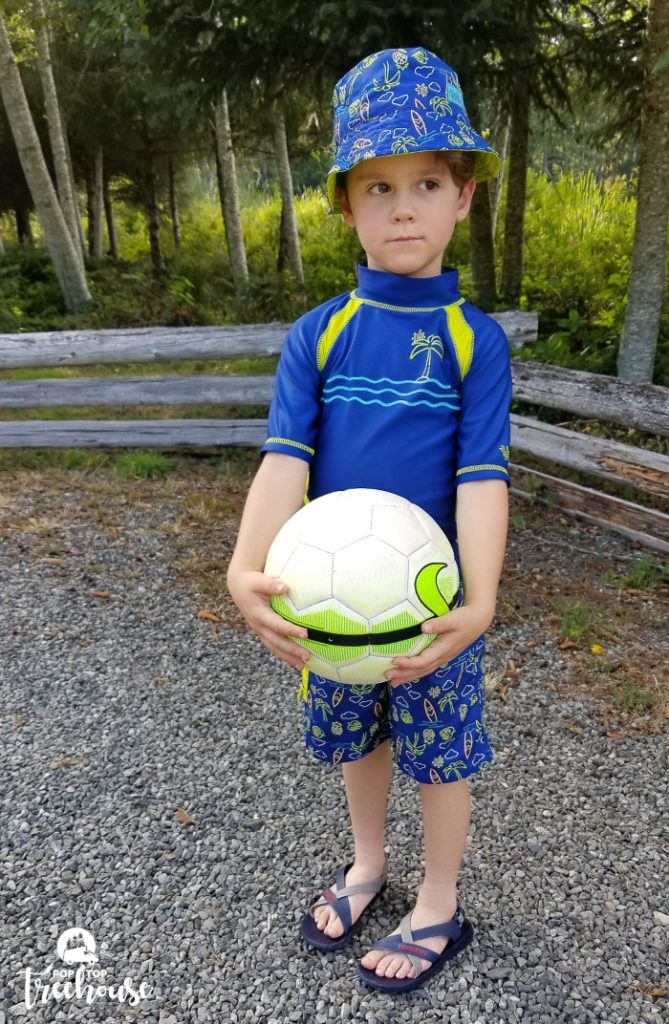 Skip Rope
For the fitness enthusiast who is really keen to exercise and doesn't like just sitting around camp, there is always the possibility of jumping rope. Simply bring a rope, play some music, and start jumping. You can make various routines to ensure that you reach your exercise targets. Skipping gets the heart rate going in a matter of minutes, boosting your cardio in no time.
Campsite Facilities
Sometimes campsites will have activities that can keep you exercising – from guided walks to miniature golf courses, to a swimming pool. Make use of any campsite facilities that you can find to keep yourself moving.
All in all, camping is a time for relaxing, but it's also very easy to get your steps in and work up a sweat. Whether you want to go for a huge hike or just relax and read a book at the campsite, your camping trip can be uniquely you!
More Camping Entertainment