Need to download some movies on the iPad for some evening entertainment while camping? Or want to set up a camping-themed night at home? Here are 40 family camping movie options for every kind of movie lover!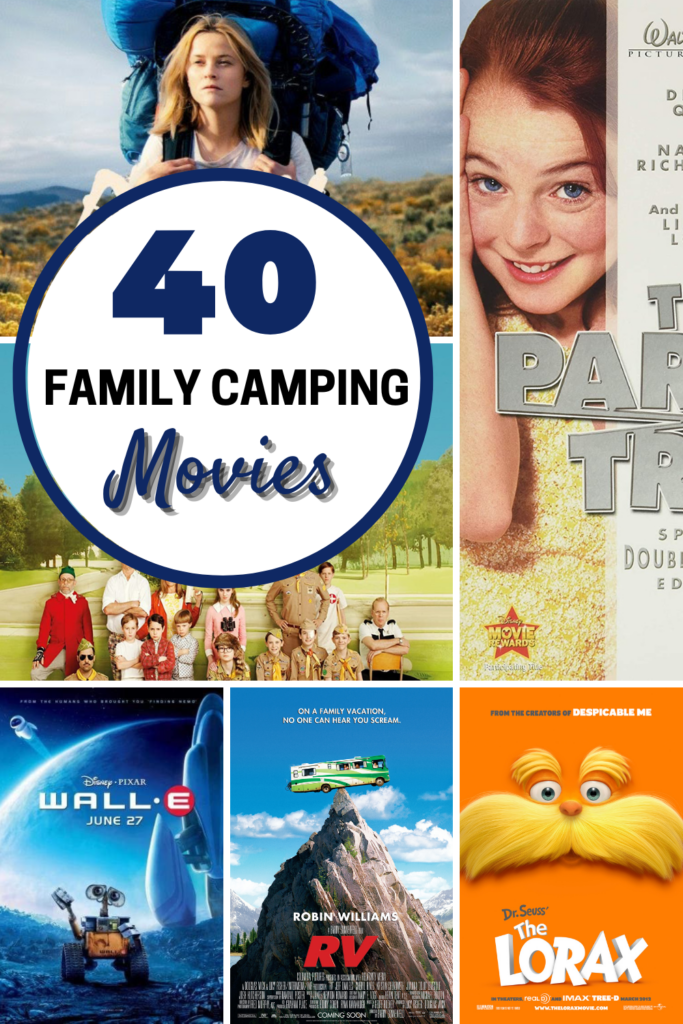 Whether they're set in the woods, teach a valuable lesson about respecting our earth, inspire adventure, or encourage the love of camping, these are some of the best family camping movies to usher in the good times while in the great outdoors.
Classic Family Camping Movies
The Great Outdoors
Chet Ripley sets out with his family for a serene weekend getaway fishing, only to be interrupted by his obnoxious brother-in-law turning the trip into a not-so-relaxing weekend. Rated PG.
Heavyweights
After being sent to a summer camp for overweight boys, Gerry teams up with the other campers to take down the fitness fanatic who makes the camp a living nightmare. Rated PG.
Brother Bear
When Kenai tries to kill a bear in an act of revenge, he turns into a bear himself. He teams up with a real bear cub, Koda, to change back into a human, learning to love all of mother nature's creatures in the process. Rated G.
The Parent Trap
When twins Allie and Hallie are separated at birth, they discover each other at summer camp. The two decide to switch places to experience each other's lives. Rated PG.
Watch either the 1998 version or the 1961 one, but I love the 1998 one with little Lindsay Lohan!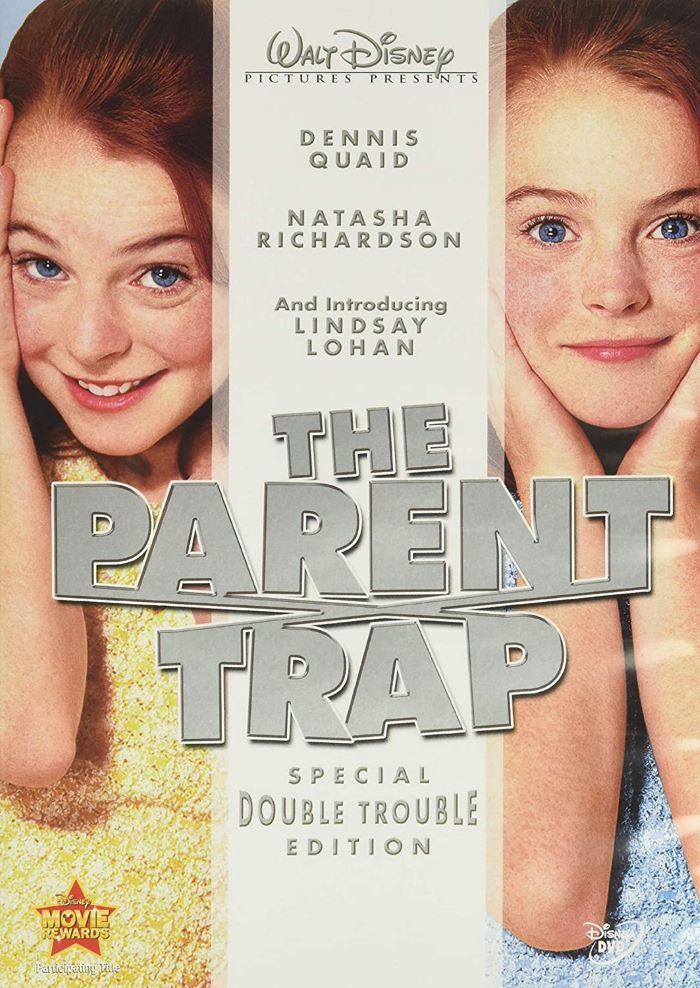 Ferngully…The Last Rainforest
Crysta is a fairy who lives in an Australian forest. But when a logging company threatens to destroy the forest and her home, she teams up with a human to stop them. Rated G.
Daddy Day Camp
In the sequel to Daddy Day Care, the two dads, Charlie and Phil, attempt to take over a summer camp full of old buildings and naughty campers. Rated PG.
It Takes Two
Staring young Mary-Kate and Ashley Olsen, this movie may seem just like The Parent Trap, but with a little twist. Two girls meet at summer camp and decide to swap lives to make their parents fall in love with one another. Rated PG.
Tarzan
Orphaned as a baby, Tarzan is raised by gorillas in the remote African wilderness. After he encounters a British explorer's daughter, Jane, his wild world is turned upside down. Rated G.
RV
The Munro family sets out on a road trip across the Rockies in their larger-than-they-can-handle RV. Rated PG.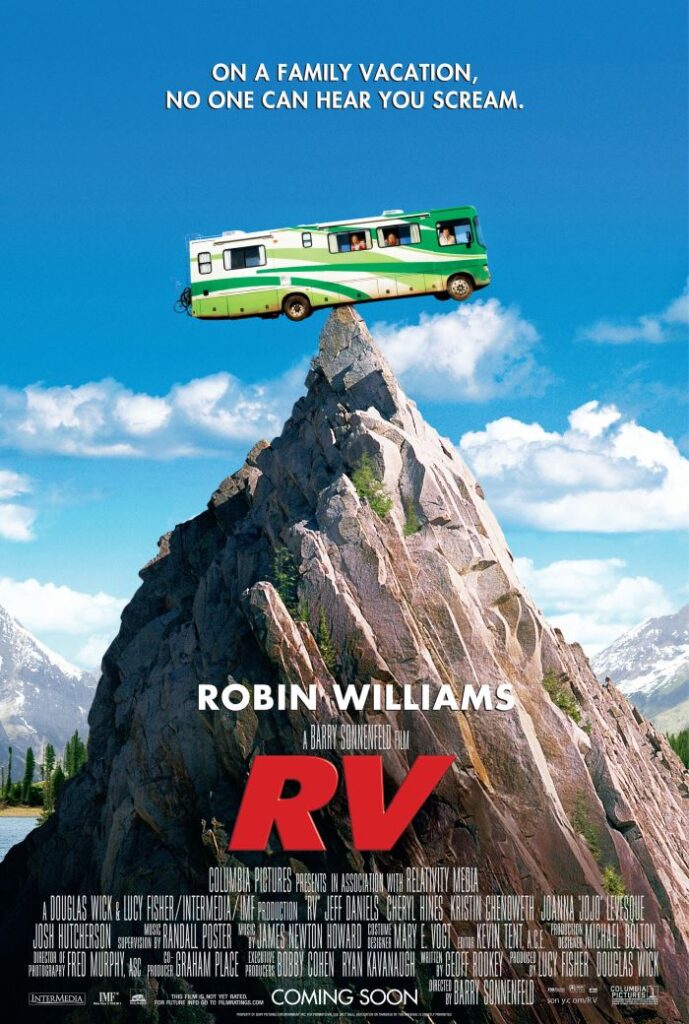 Live Action Family Camping Movies
Family Camp
After their pastor encourages them to sign-up for a week at a family camp, the Ackerman family finds themselves competing against another family for the coveted camp trophy.
The Secret Garden
Based on the classic novel, The Secret Garden is about an orphaned girl who goes to live with her estranged uncle and cousin, only to find the healing power of time spent in nature. Rated PG.
There is a new 2020 version, as well as other film adaptations.
Cheaper by the Dozen 2
In this sequel, the Baker family of 12 set off to a lakeside resort for the summer only to begin a rivalry with another family staying at the lake. Rated PG.
Camp Rock
The Jonas Brothers star in the Disney Channel original, where the real-life rock stars coach aspiring musicians at a musical summer camp. Rated G.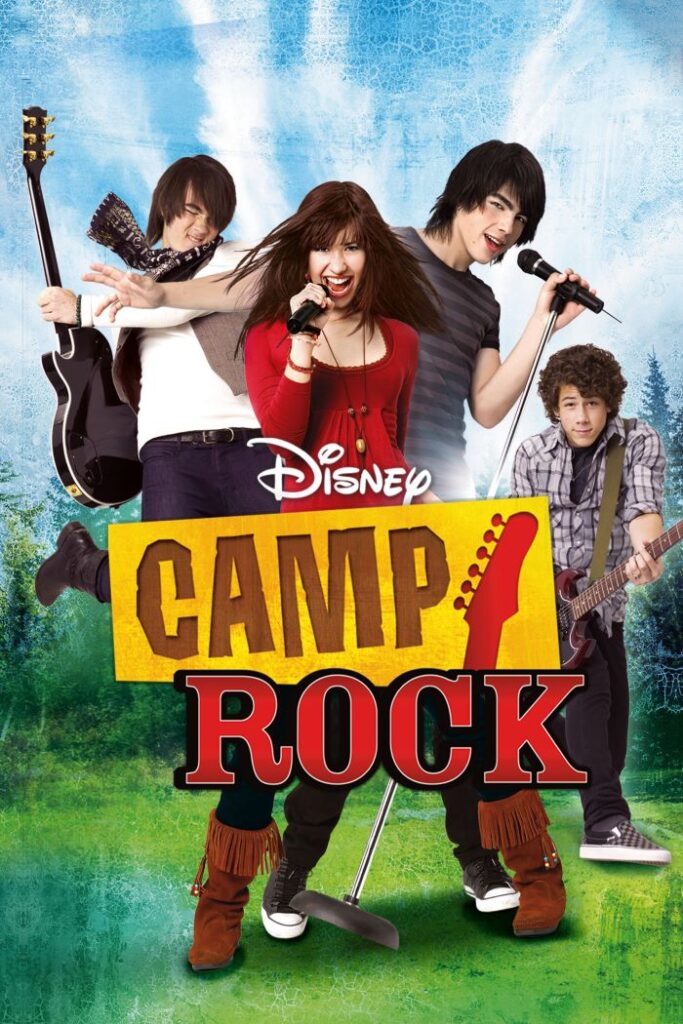 Hoot
After Roy moves to Florida, he makes friends with a pair of siblings who show him their secret hideaway and a flock of wild owls they care for. Rated PG.
Benji
In this Netflix remake of the 1974 classic, a dog comes to the rescue to help a pair of young siblings when they're in serious danger. Rate PG.
An American Girl Story: Summer Camp, Friends for Life
Two best friends head to STEAM (science, technology, engineering, art, and math) summer camp where they can learn all about tech. Rated G.
Troop Zero
This Amazon original tells the story of a misfit girl who joins a Birdie Scouts troop to help her achieve her goal of getting to space. Rated PG.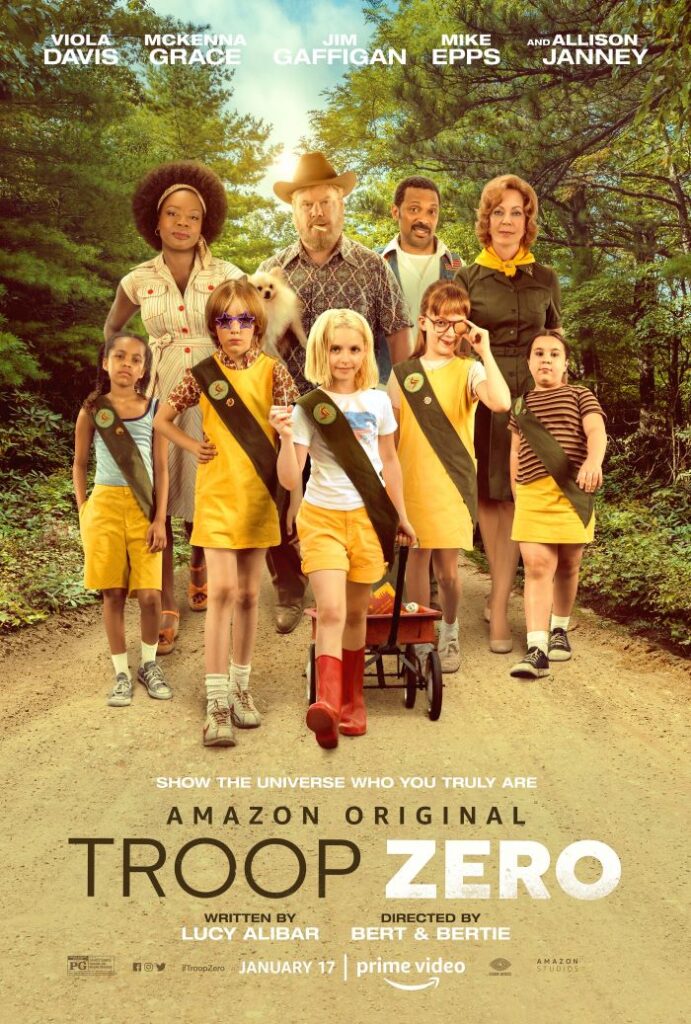 Animated Family Camping Movies
Open Season
A domesticated grizzly bear saves a deer just before being hunted, only to find himself stranded in the woods and completely unprepared to survive the wilderness. Rate PG.
Back to the Outback
In this Netflix original, misunderstood zoo animals escape the zoo in search of the outback, a wilderness paradise where they can be themselves. Rated PG.
My Neighbour Totoro
Two sisters spend the summer with their father in the Japanese countryside, only to discover supernatural, friendly creatures who live in the forest. Rated G.
The Lorax
A boy seeks to find out what happened to the trees in his community by seeking out the hermit, Once-ler. Teach kids about respecting the environment and all its creatures by watching The Lorax. Rated PG.
White Fang
A Netflix Original film, this follows a wolfdogs adventure as he navigates the wilderness and different owners. Rated PG.
The Son of Bigfoot
Adam sets out on a quest to discover his long-lost dad, only to discover that his dad is actually bigfoot. Rated PG.
Once you're done, watch the sequel, Bigfoot Family.
Over the Hedge
After waking up from hibernation to see a huge hedge fence, a team of woodland animals leave the forest to find out what life is like in the suburbs on the other side of the hedge. Rated PG.
Yogi Bear
Yogi, Boo Boo, and Ranger Smith team up together to save their campground in Jellystone Park to go from going under. Rated PG.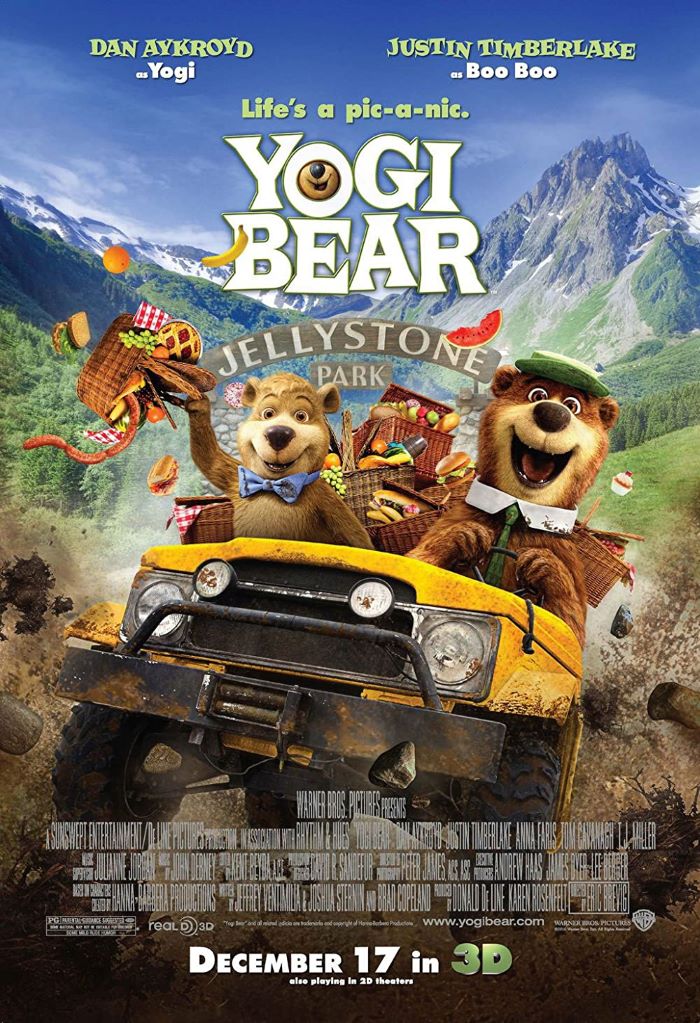 Adventure Movies to Watch While Camping
Journey to the Center of the Earth
While heading to Iceland, Professor Anderson and his nephew and guide get trapped only to discover that the way out is to go deeper into the earth. Rated PG.
Jumanji
After a brother and sister discover a board game, they meet a man who has been trapped inside the magical game for decades. Rated PG.
There's a recent remake of Jumanji, but I would go with the classic 1995 version!
Moana
As if your kids need another excuse to watch Moana! This is a great tale about a young woman and her quest to save her people and their home. Rated PG.
WALL-E
As the last lonely robot left on earth, WALL-E is tasked with cleaning up a derelict and deserted planet. When EVE, a new robot, comes to the planet searching for plant life, WALL-E finds his purpose in life again. Rated G.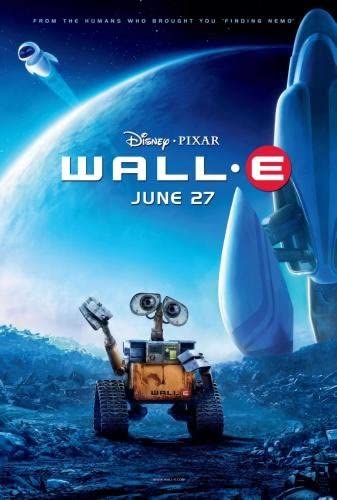 The Wildlife
A sailor finds himself stranded on a tropical island, where he befriends a talking parrot and a crew of animals to help him survive. Rated PG.
The Croods
After an earthquake destroys the Crood's home, the prehistoric family must set out on a journey through unfamiliar territory to find a new home. Rated PG.
Shrek
Join Shrek and Donkey as they trek across a land full of funny fairy tale creatures to save the Princess Fiona. Rated PG.
Where the Wild Things Are
Based on the popular children's book, a misunderstood kid escapes to the land of the Wild Things, where he becomes their leader. Rated PG.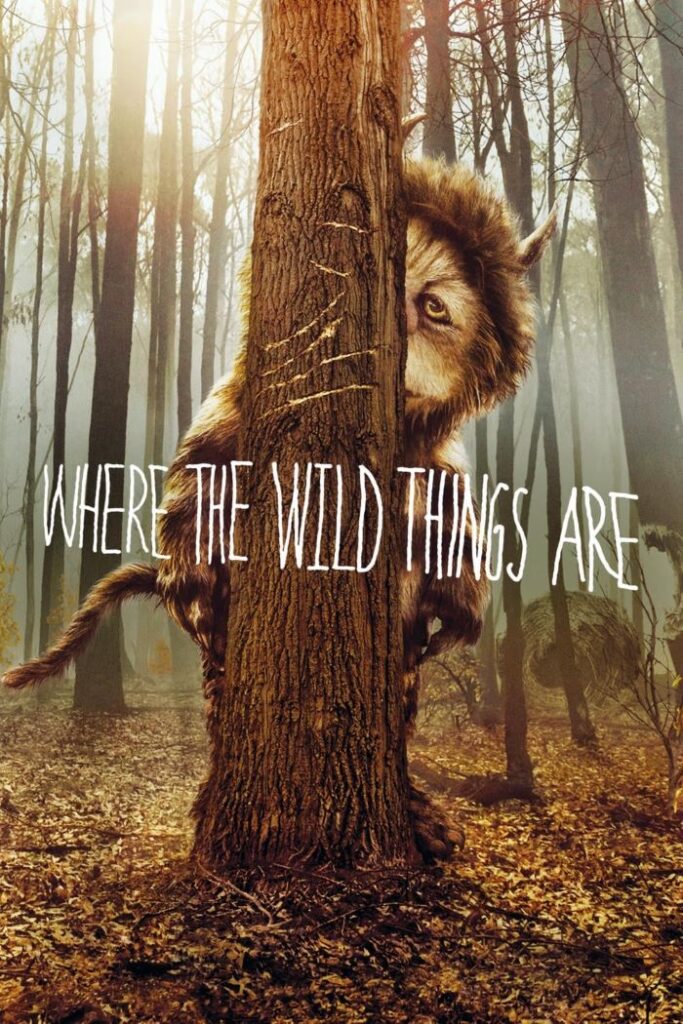 Camping Movies for Adults
We're the Millers
A drug dealer drums up a fake family to help smuggle in a major stash from Mexico, all in their family-friendly RV. Rated R.
Without a Paddle
To honour the memory of a lost friend, a trio of friends go on a camping trip. After things go terribly wrong, they're left to fend for themselves in the wilderness. Rated PG-13.
Moonrise Kingdom
Embrace the kooky world of Wes Anderson in this story about a boy who escapes from his scout camp to unite with his pen pal and crush. Rated PG-13.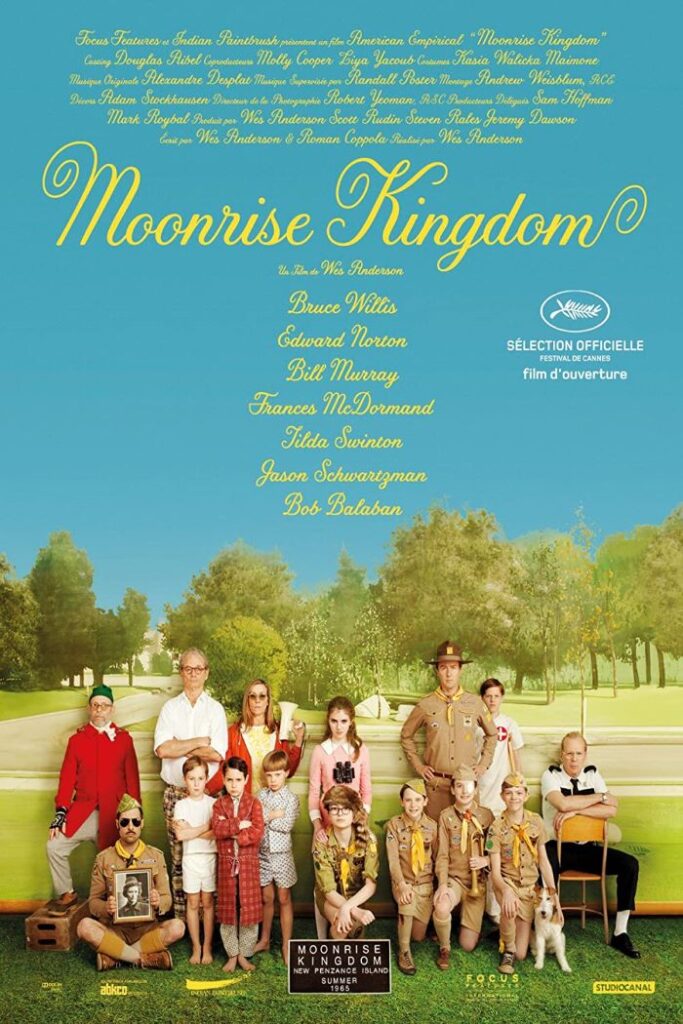 Into the Wild
This follows the true story of Christopher McCandless, who, after graduating as a top student from University, donates everything he owns and disappears into wild Alaska. Rated R.
A Walk in the Woods
A travel writer enlists the help of an old friend to hike together along the Appalachian Trail from Georgia to Maine. Rated R.
Stand by Me
When they discover that a stranger has been killed, four boys set out on a hike in Oregon to uncover the body, only to have the adventure define their lives. Rated R.
Wild
Based on a true story, a woman sets out to hike the Pacific Crest Trail without any plan or experience to heal herself after the loss of her mother. Rated R.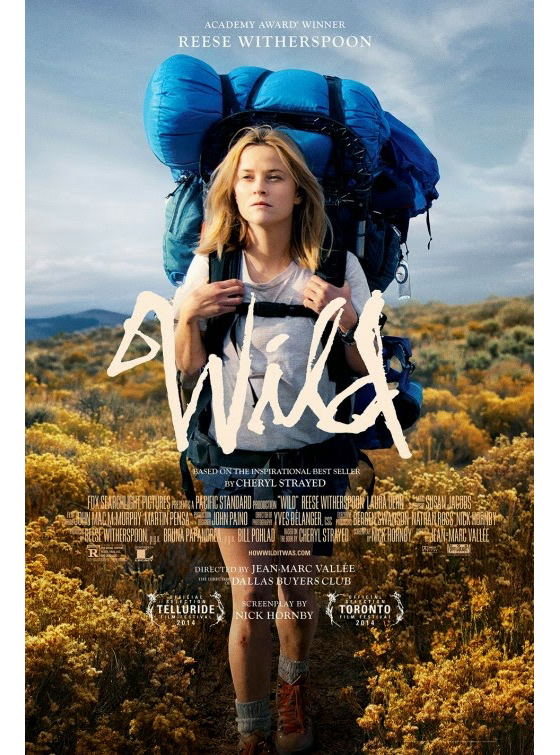 Which of these family camping movies do you plan on watching? Let me know which camping movies are your family's favourites in the comments down below.
More Camping Fun!