It's that time of year again! When the weather starts to get warmer, the flowers are in bloom,
everyone's mood begins to boost, and I finally get to break out my camping gear. To get myself in the mood, I compiled a ton of camping memes.
Camping memes are a hilarious and relatable way to poke fun at the joys and challenges of
outdoor adventures. From setting up tents in the rain to cooking over an open flame, they
capture the funny and sometimes frustrating moments that can arise when you venture into
the great outdoors.
Camping can be a fun and enjoyable activity for many reasons. The combination of nature,
outdoor activities, relaxation, and socializing with friends and family make camping a fun and
rewarding experience for many people. This makes camping a very popular topic of discussion
and great for creating entertaining content to share with other fellow camp enthusiasts!
Please enjoy some of my favourite relatable memes that are sure to brighten your day and get
you in the spirit to go camping! Some are motivational, but most will simply make you chuckle!
Memes About Camping Life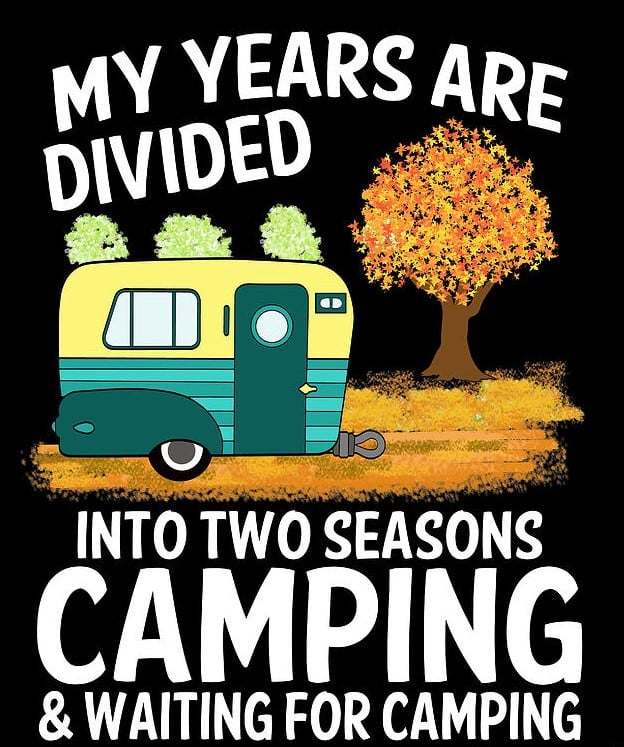 Because time begins and pauses when it's camping season.
Let the family tradition live on!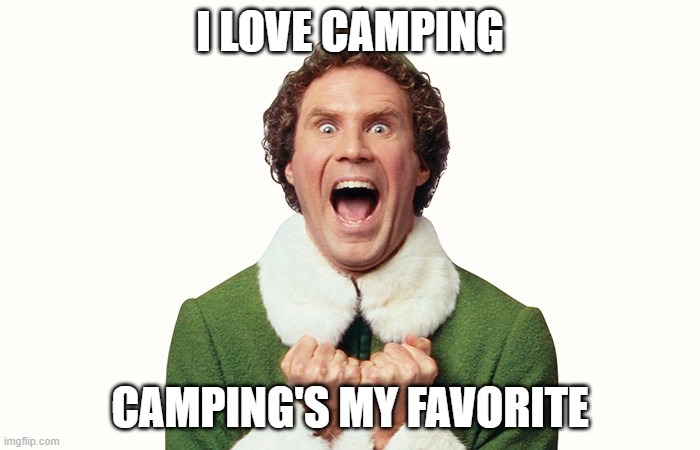 I can get behind Buddy's excitement.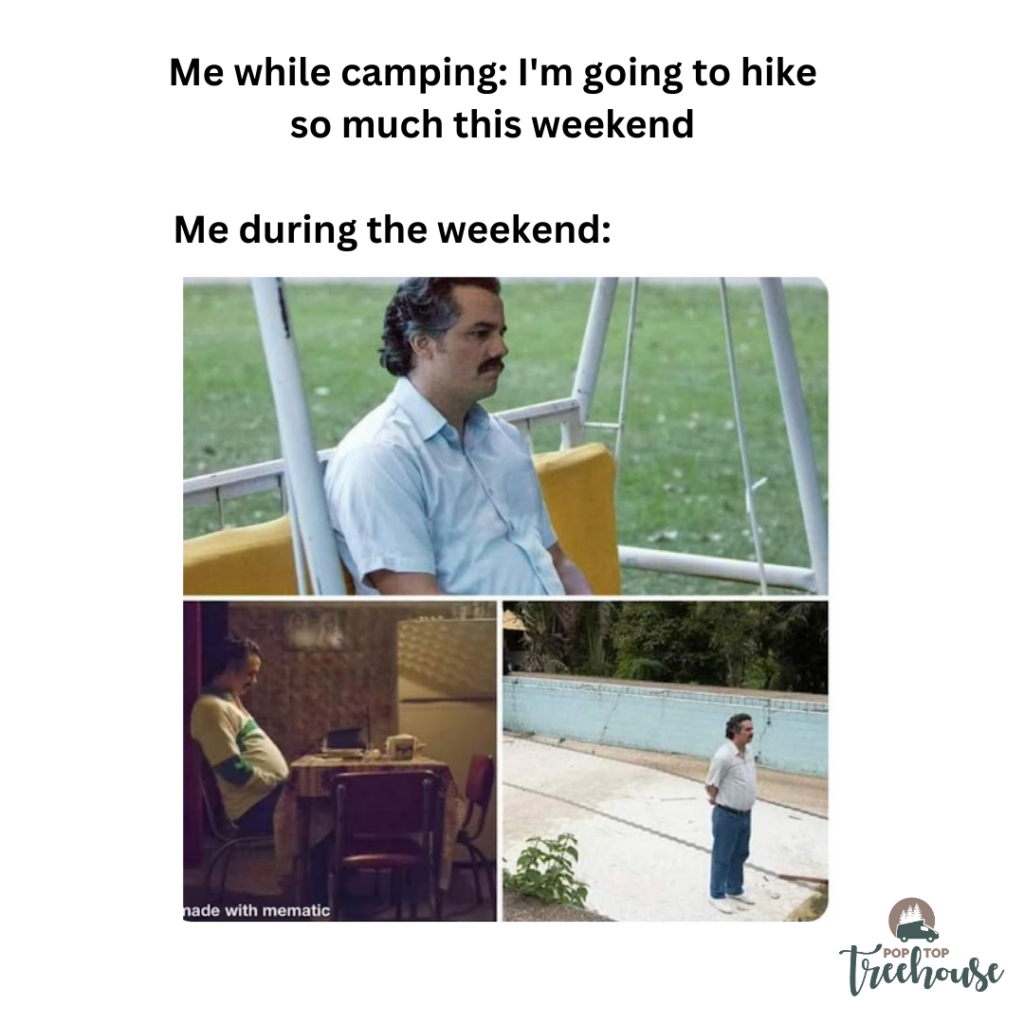 Sometimes all you need is a restful trip.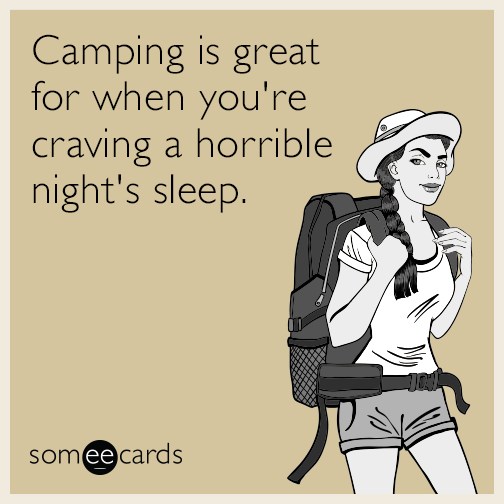 How does that sleeping mat feel?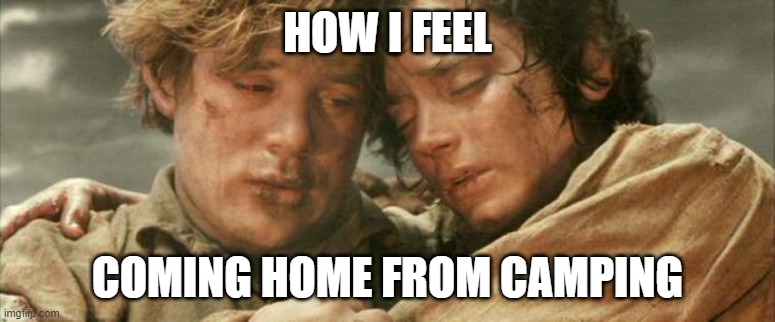 Together, we've been through a lot.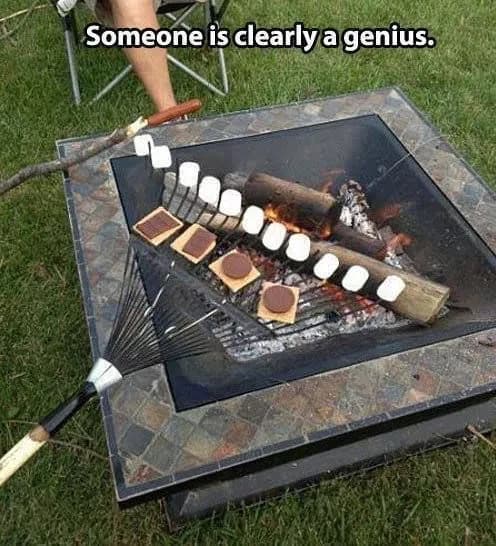 Try making one of these unique smore combinations with this hack!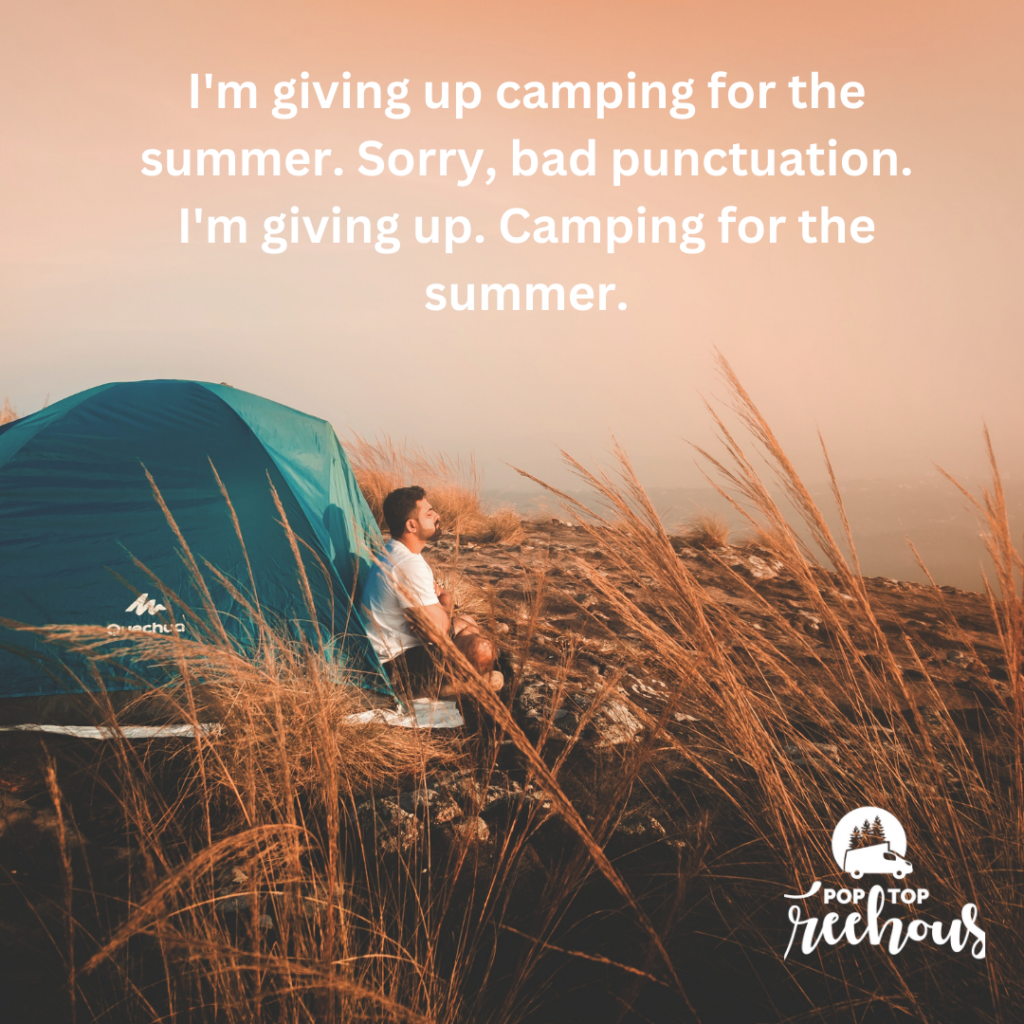 Punctuation matters.
The excitement is real!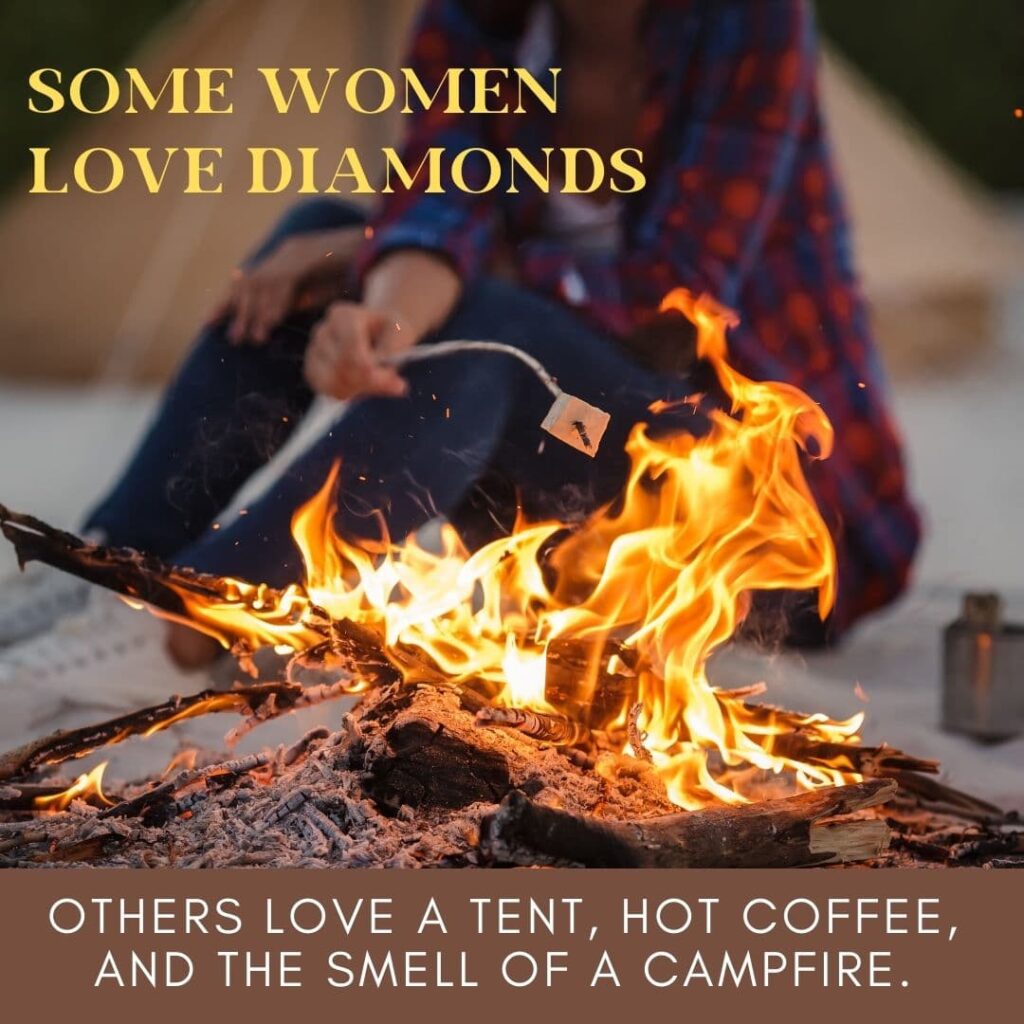 My love language is booking a camping trip.
As Lizzo would say, it's about damn time.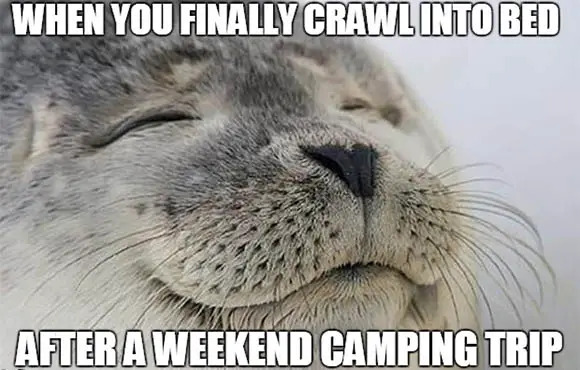 Nothing beats the coziness of your own bed.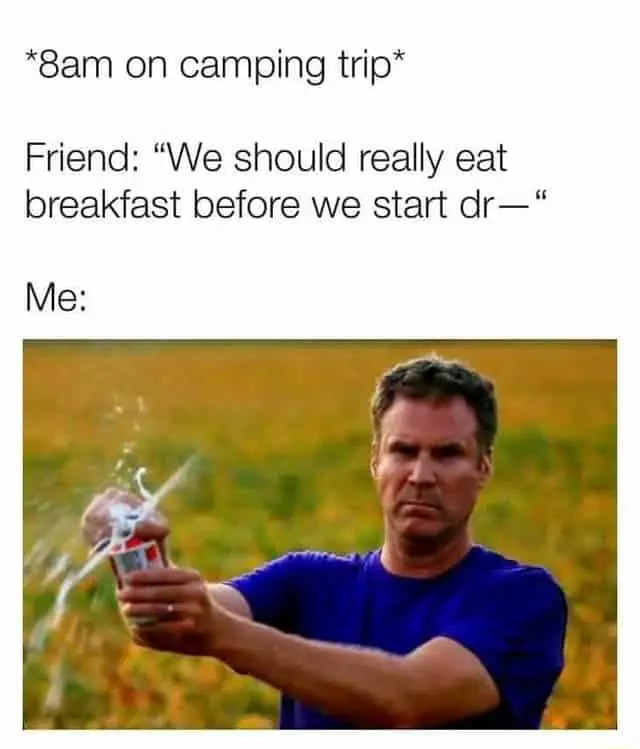 You can toss any kind of rules out the window when you're camping.
Book. That. Camping. Spot.
For real! Being outdoors is proven to be very beneficial for mental health.
Strict bedtime rules apply.
But only when it's raining.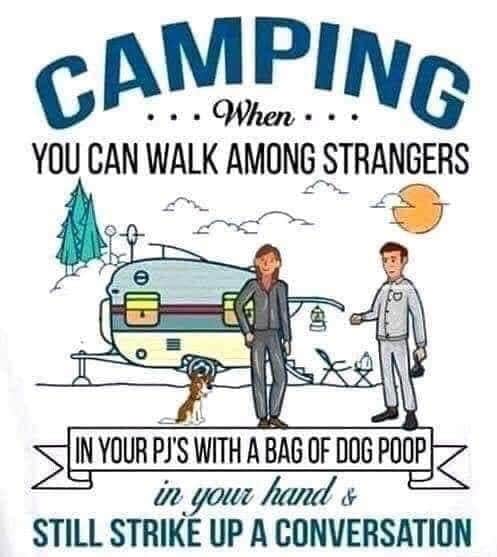 Camping really is in its own little world.
Umm….YES!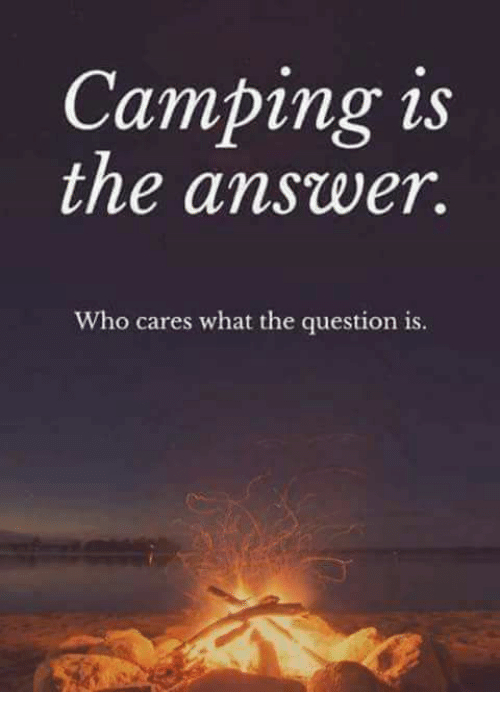 Yes, correct.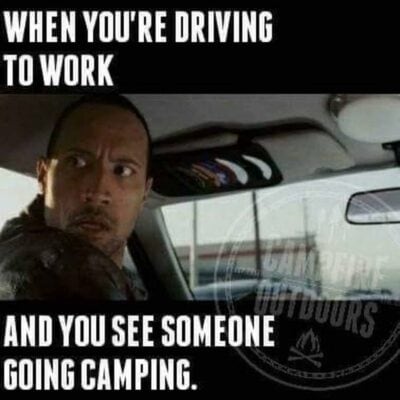 I promise you, your time is coming.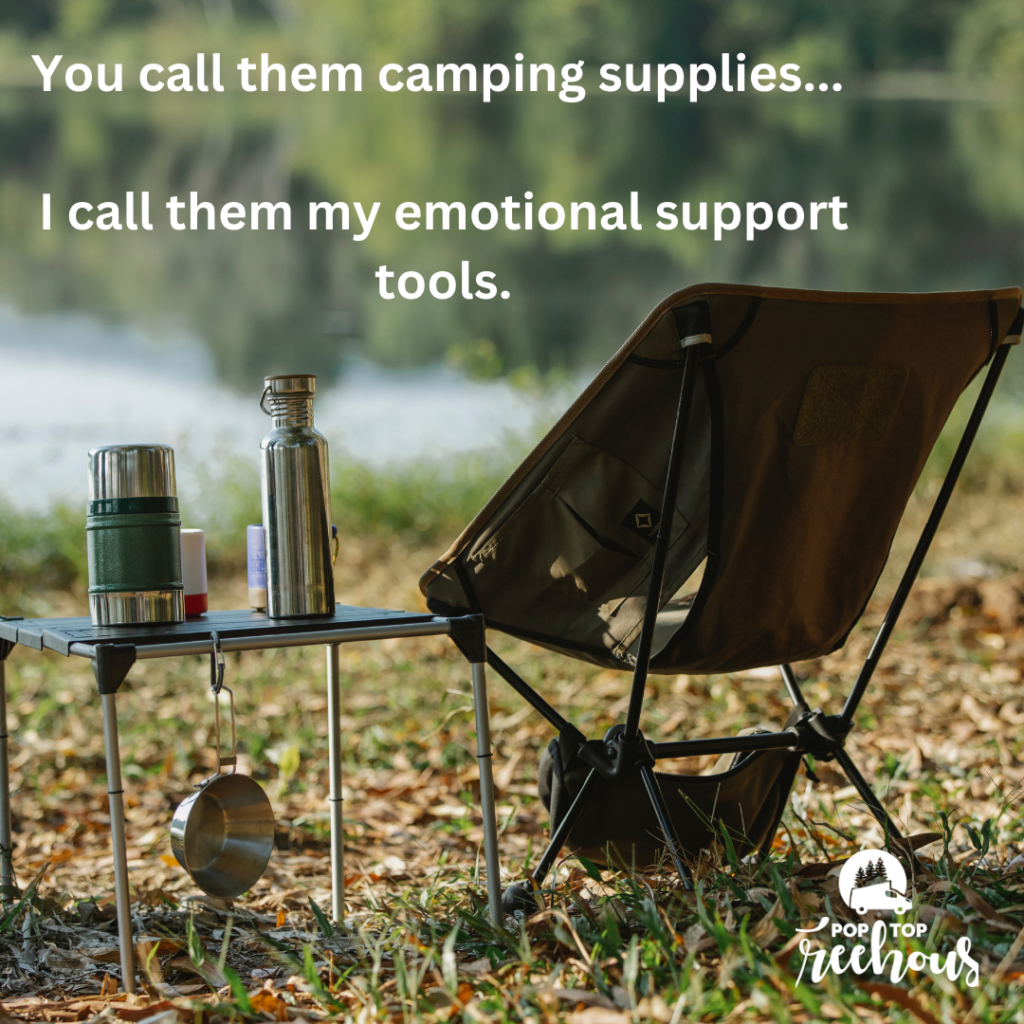 I can't stay clear of the camping section the second spring rolls around.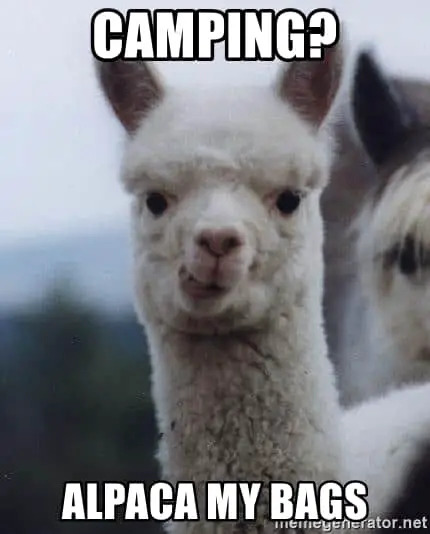 Because we can always appreciate a little pun.
Camping can cure anything.
Camping Memes About Van Life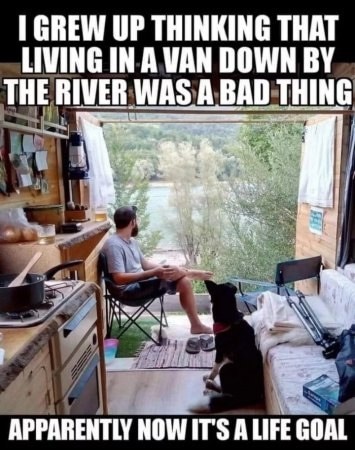 Waking up to a riverside view? Sounds fabulous.
The worst camping etiquette, honestly.
If I must go, I must go.
Don't worry; I'll never hold you to it.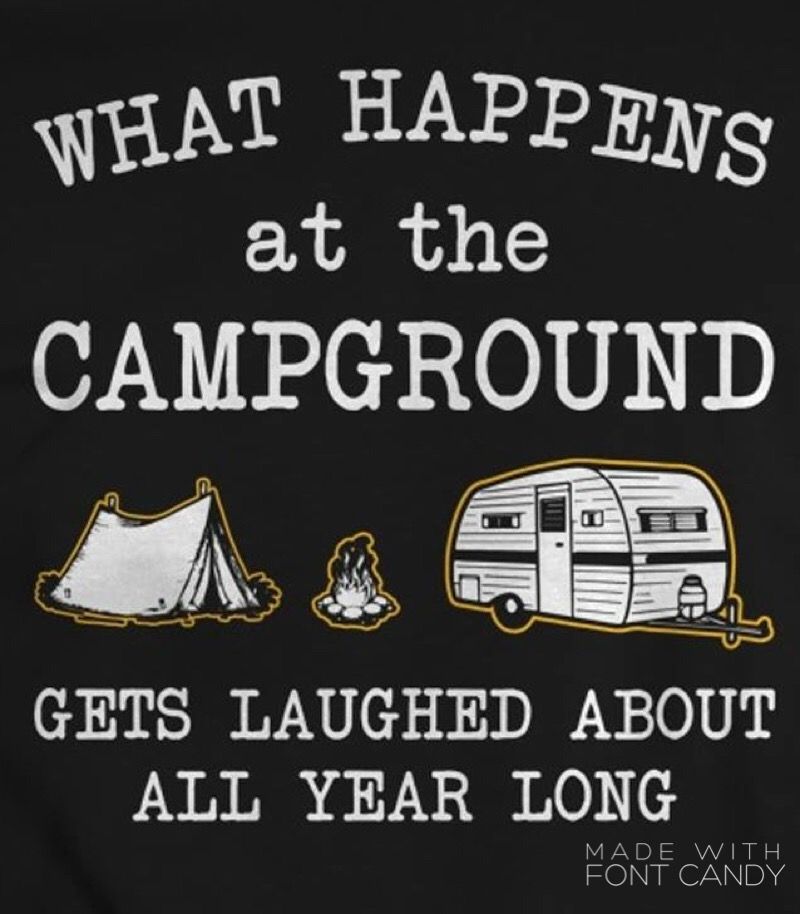 And around the campfire for years to come.
Is that too much to ask?
Sounds like a great life to me.
I sure hope so.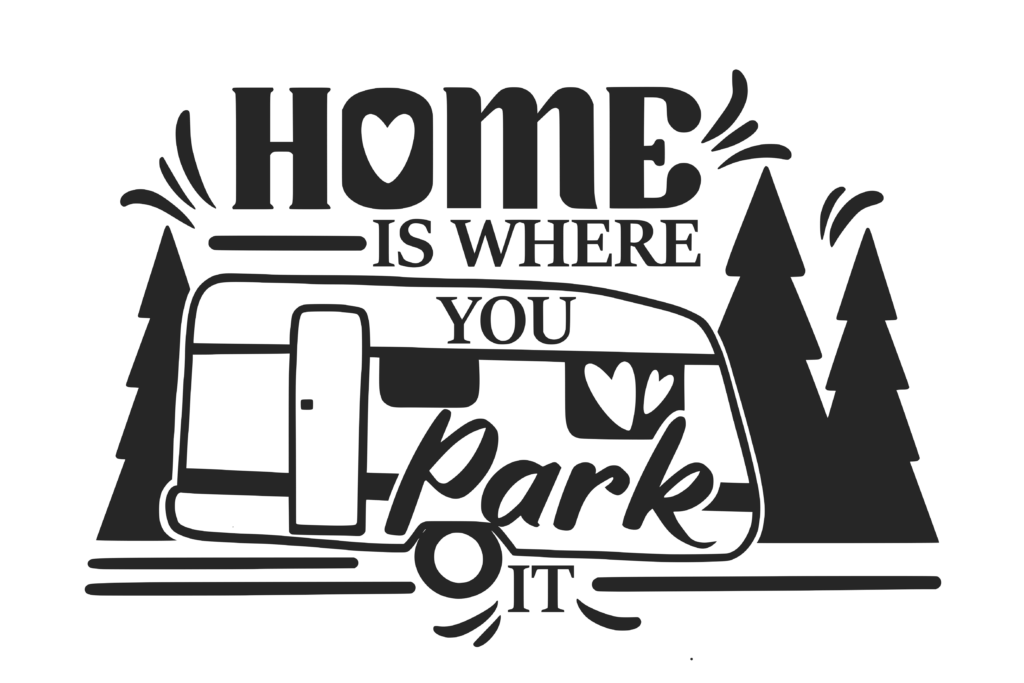 Find more camping quotes to get you in the mood.
Camping Memes About Tenting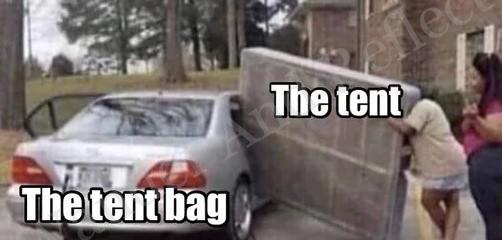 Can you achieve the impossible?
I'm willing to accept the spelling errors in this one simply because it speaks the truth.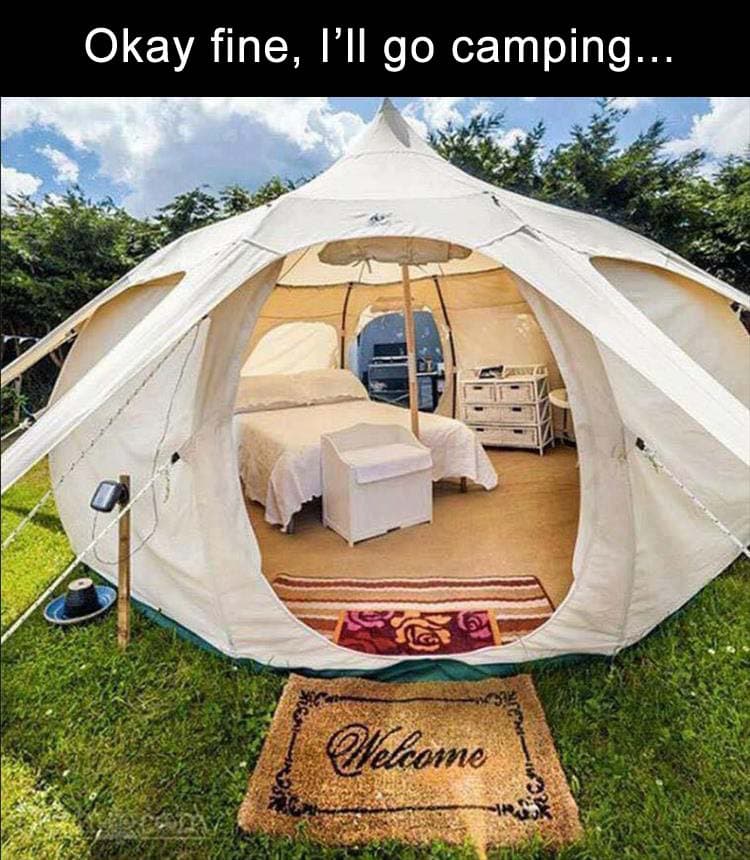 Because you can always convince someone to go glamping.
Yikes. Check out my bear safety tips.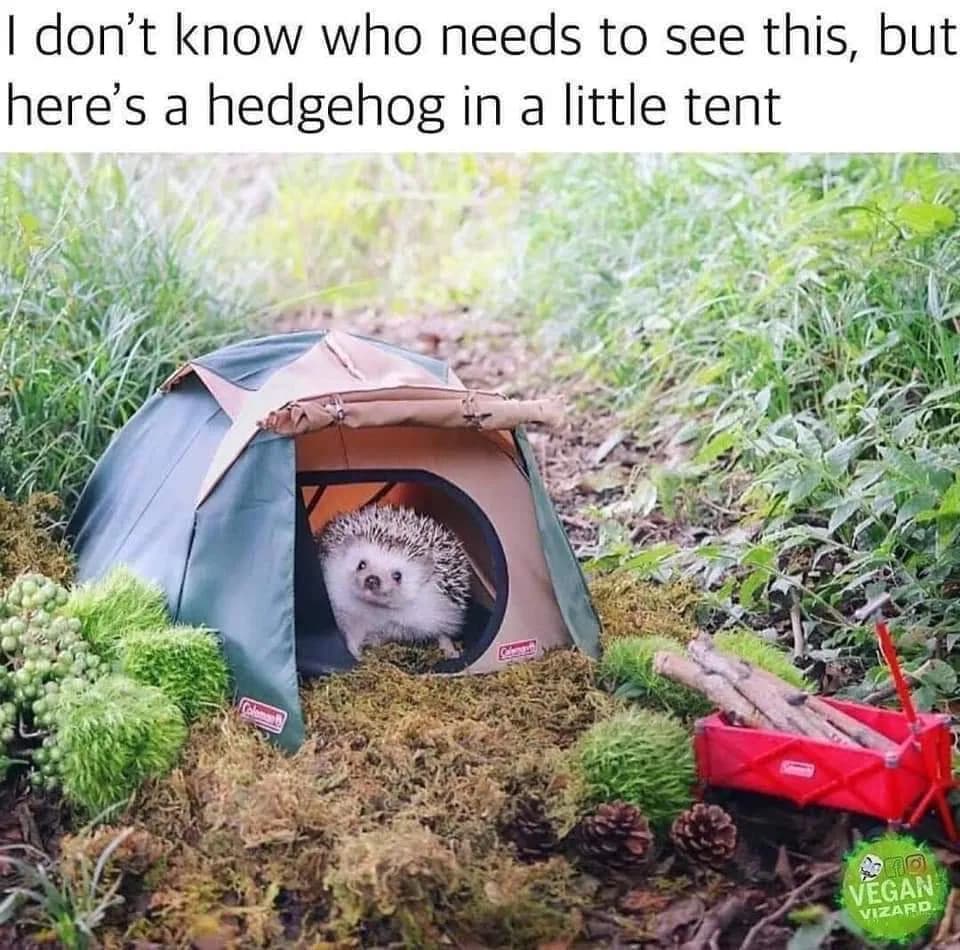 My heart is officially bursting with cuteness.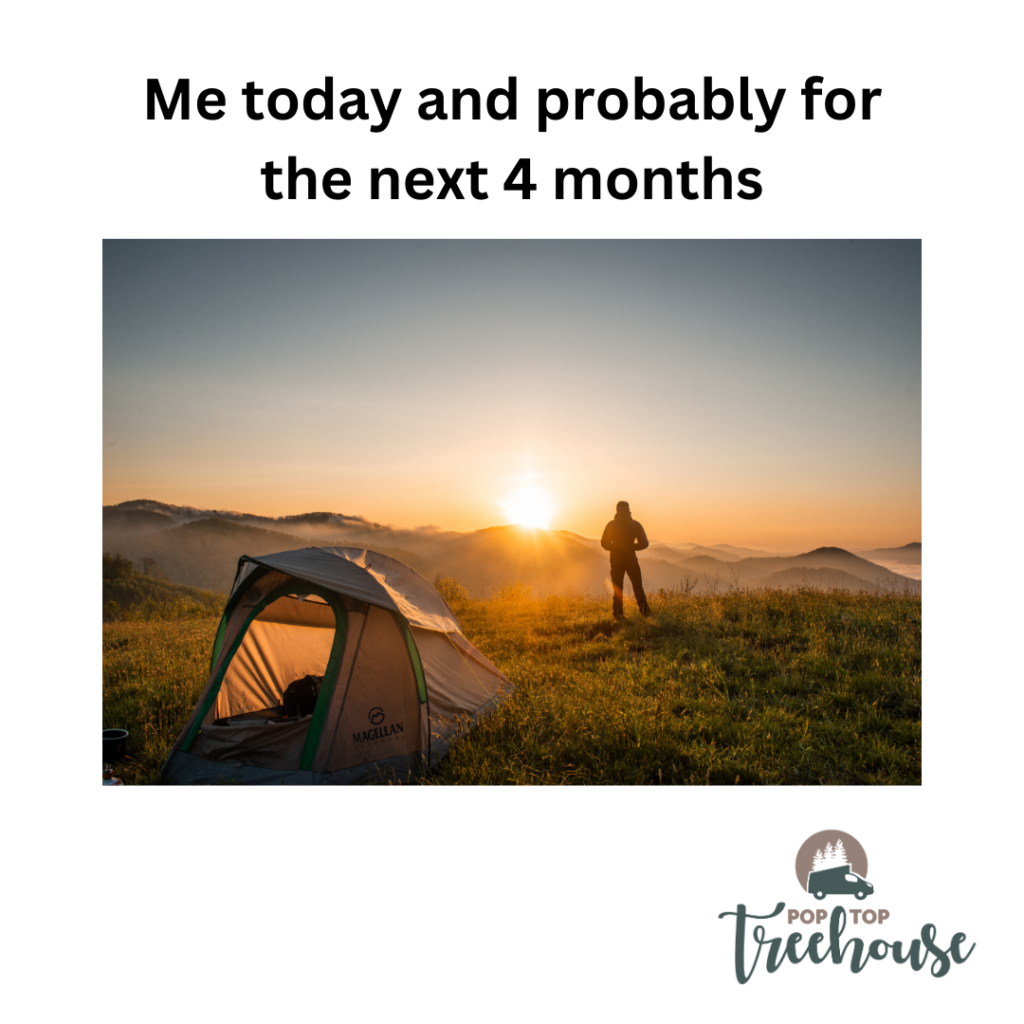 You know where to find me.
That is both a hilarious and terrifying thought.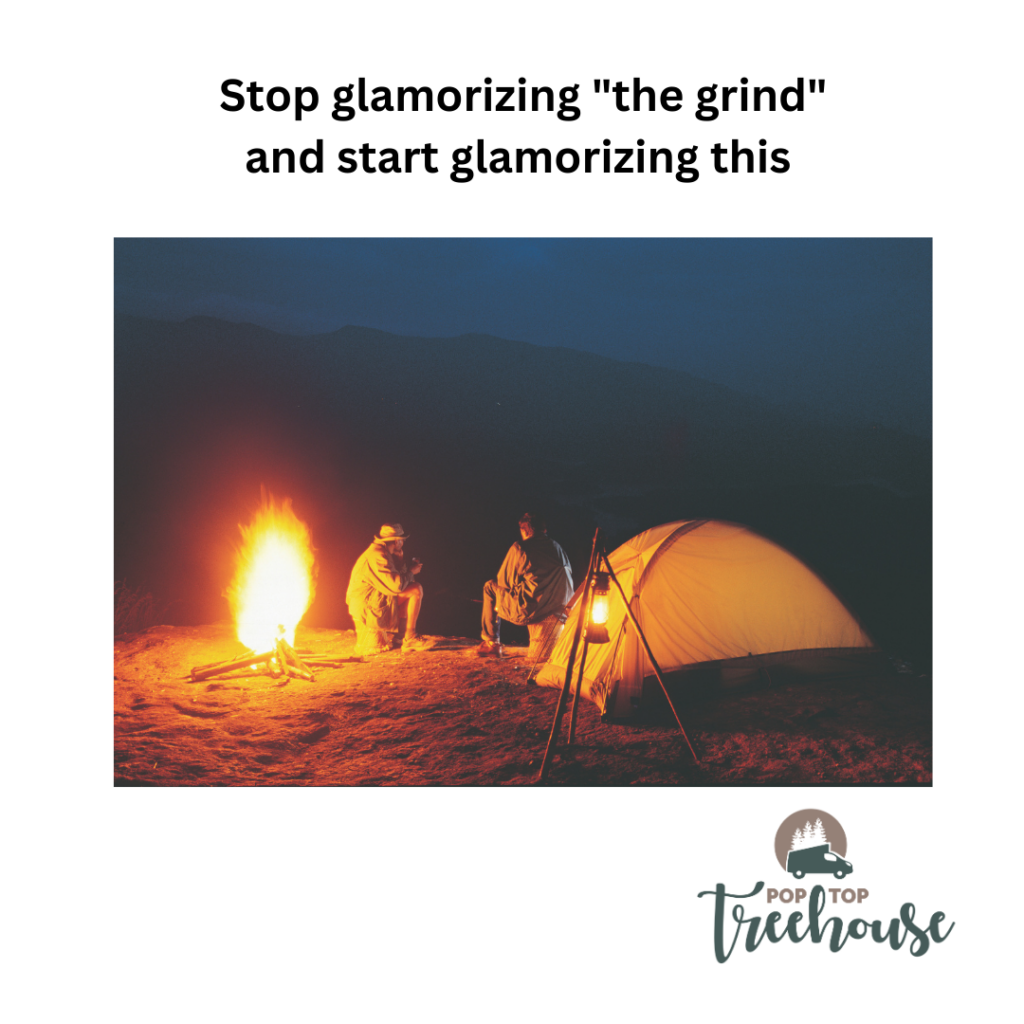 This is what true happiness looks like.
I strive to be as warm and cozy as this dog in a sleeping bag.
Camping Memes About the Not-So-Great Parts of Camping
New fear unlocked.
It's always going to come for you.
Ain't no rest for the wicked when it comes to mosquitoes.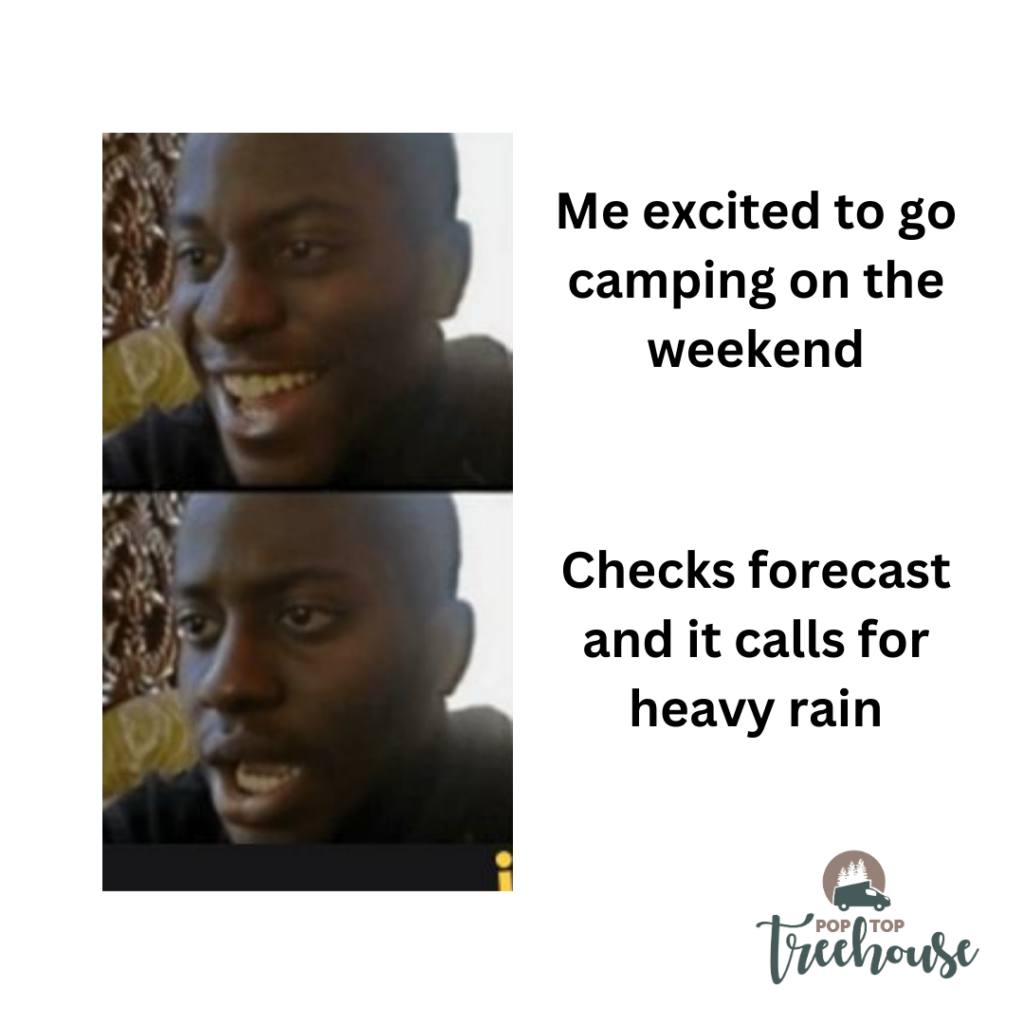 As a Vancouverite, this is me about 50% of the time.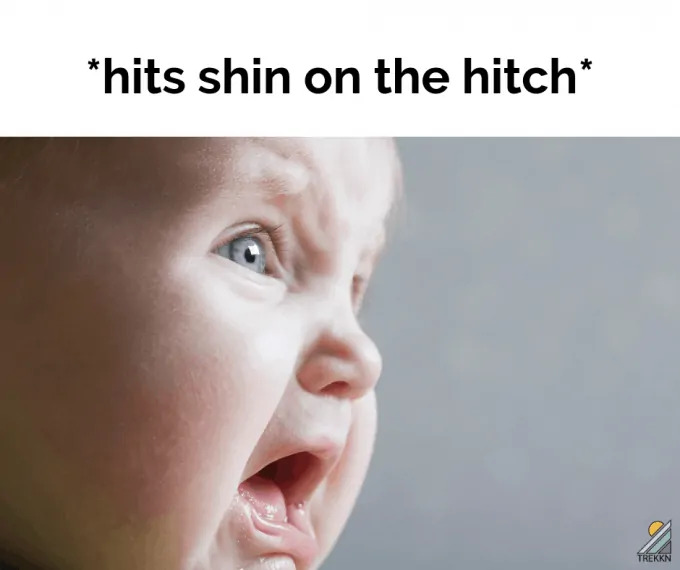 Now that's a big bruise.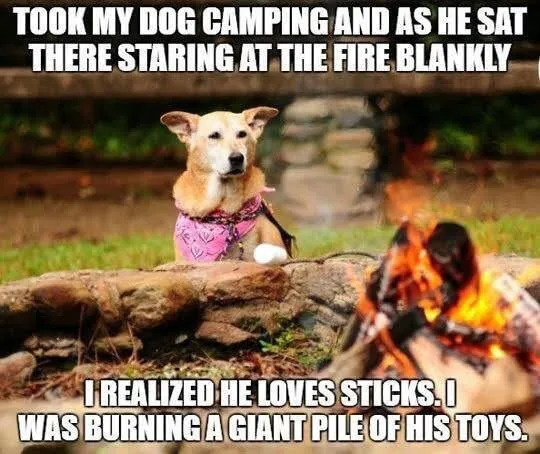 Always save one stick for your dog.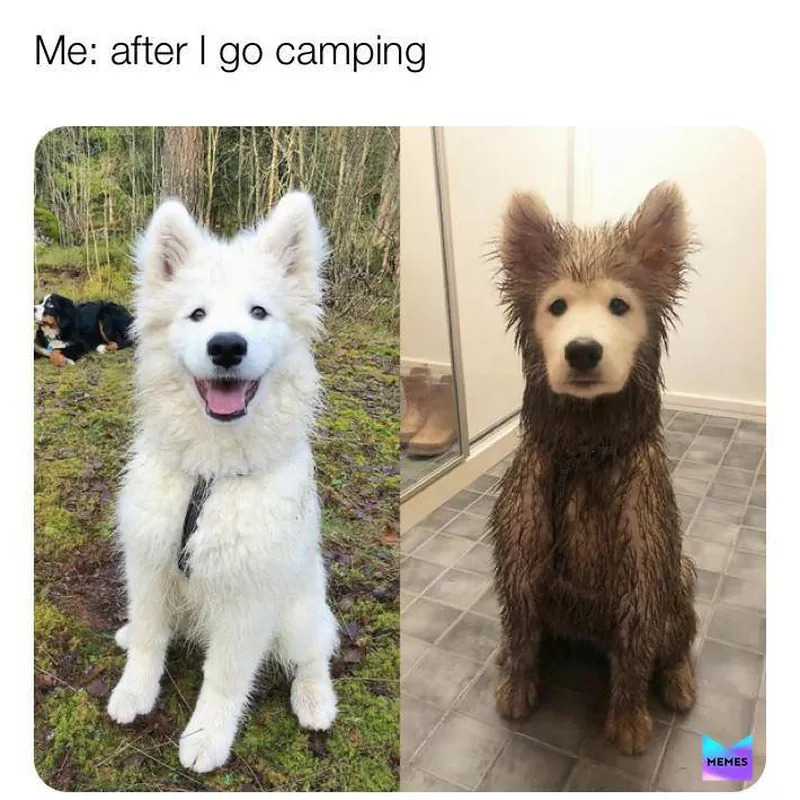 That first shower after camping feels like pure heaven.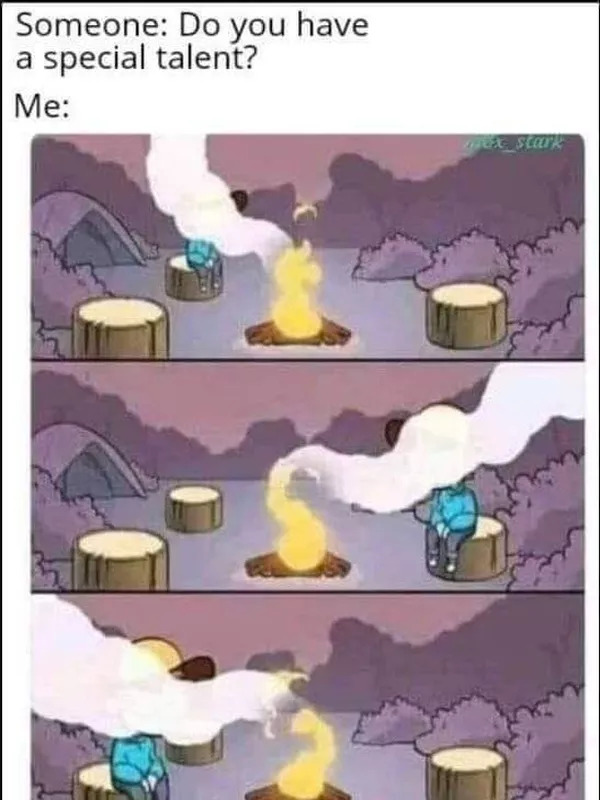 The one talent no one wants.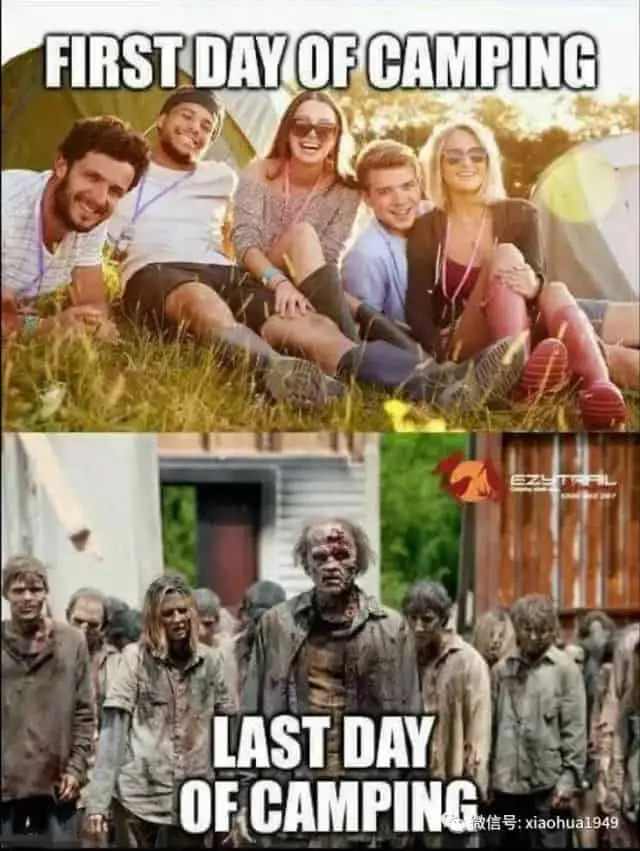 The sign of a good camping trip is feeling as exhausted and dirty as a zombie afterward.
Let me know which of these camping memes was your favourite in the comments below!
More Camping Fun!