When you're camping in the great outdoors, you never want to go without; this is especially true during the winter months. Make sure you're prepared to stay safe and warm with these winter camping essentials.
Hardcore campers out there know that there's no real thing as "camping season." If you pack and prepare correctly, you can camp all the way through the year, even on the chilliest weekends!
If you're new to cold-climate camping, you'll need to adjust your traditional packing list to keep you warm throughout your trip.
In this post, I'll cover winter camping essentials including what to pack to stay safe, warm, and prepared for unexpected weather.
Want more winter camping content? I have an entire post on how to stay warm with winter camping tips.
Winter Camping Essentials
This list is filled with packing extras that are winter or cold-climate-specific. Each item is super useful for keeping you warm and comfortable, no matter the temperature.
Note: these items should be used together with your tried-and-true camping packing list for a well-rounded pack.
Winter Coat
A reliable winter coat is one of the most important winter camping essentials. It'll keep you warm and insulated throughout your camp.
Your coat should be both waterproof (or water resistant) and made to withstand cold temperatures. This coat will be your essential item for all camping activities. 
Layered Sweaters
It can be difficult to predict just how cold your camping trip will be based on weather predictions alone.
Depending on the wind, time of day, and fast-changing weather, temperatures can drop significantly and without much warning.
Make sure to keep your core super warm by packing several sweaters that can be layered for additional heat.
Warm Toque/Beanie
There's an old wives tale that you lose the most heat through an uncovered head. While there may not be much science backing this anecdote, I certainly feel more comfortable when my head is warm.
Include a warm wool toque that covers your ears in your pack. This will come in handy day and night.
I like sleeping in a toque on particularly chilly nights, so I don't need to pull my sleeping bag over my head. 
Thick Wool Socks
Some good thick socks will keep your feet happy and dry.
Even when you're wearing waterproof shoes, excess moisture can find a way in and make your feet damp and freezing!
Thick socks give you an important extra later to keep your toes from getting chilly. They're also essential for sleeping for additional warmth.
Gloves and Mittens
Keep your most important appendages comfortable with some warm gloves or mittens.
I like to pack a waterproof variety for day use and a warm wool option to sleep in. 
Portable Heater
Sometimes, a campfire doesn't cut it in the heat department, especially if you're with unexpected precipitation.
Include a portable heater in your winter camping essentials to boost warmth in a pinch.
Hot Water Bottle
A hot water bottle makes slumbering in a sleeping bag a cozy delight.
Fill your hot water bottle and stick it at the end of your sleeping bag a few minutes before you crawl in. The results will be toasty toes and spreading warmth throughout your little sleeping cocoon.
Hot water bottles are also good for use during the day, keeping one on your lap for extra heat.
Abundant Firewood
If weather permits, a campfire is a must.
Make sure you pack, or have access to, an abundant amount of firewood to keep the fire going all weekend long.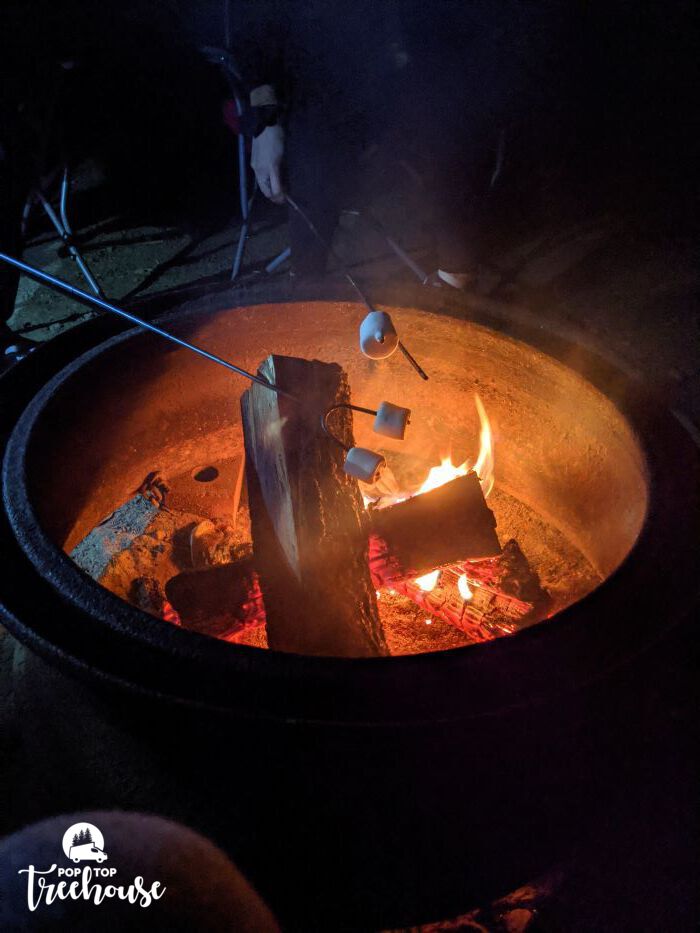 Heated Chair
Did you know they make heated camping chairs?
It's true! You can pack heated chairs to warm your back and bum while enjoying your morning coffee.
When the weather is chilly, staying in your warm tent can be tempting. These heated chairs motivate me to brave the crisp winter air and enjoy the great outdoors. 
Extra Blankets
You will never regret packing extra blankets. They're essential for layering up at night and staying cozy outdoors.
It's also nice having extra blankets in case some get wet or dirty throughout your camp.
Hand Warmers
Some of us really struggle to keep our hands warm. If mittens just don't cut it, use hand warmers to boost the heat!
You can purchase electric hand warmers or the disposable variety. Slip them into your mittens for day-long warmth.
Cold-Temperature Sleeping Bag
A sleeping bag is our best defence against cold weather while we're sleeping. When packing your sleeping bag, double-check the temperature regulations. Not all bags are built alike! 
Opt for a sleeping bag designed specifically for cold temperatures to ensure warmth throughout the night.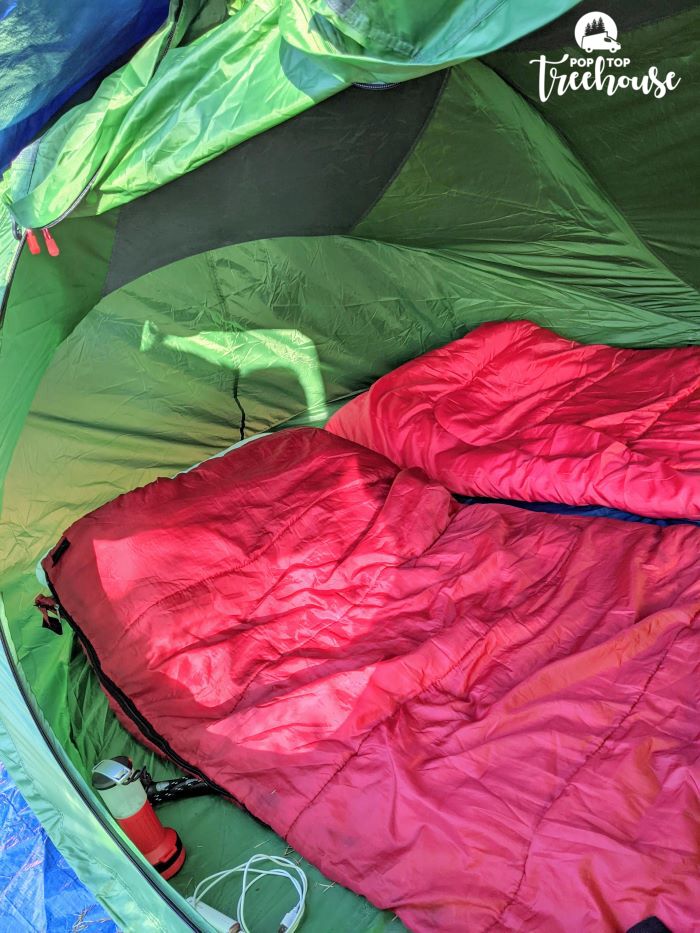 Stove-Top Kettle
While a stove-top kettle isn't exactly a winter camping essential, it's certainly convenient.
Pack a stove-top kettle for quick and easy hot drinks and hot water bottle refills.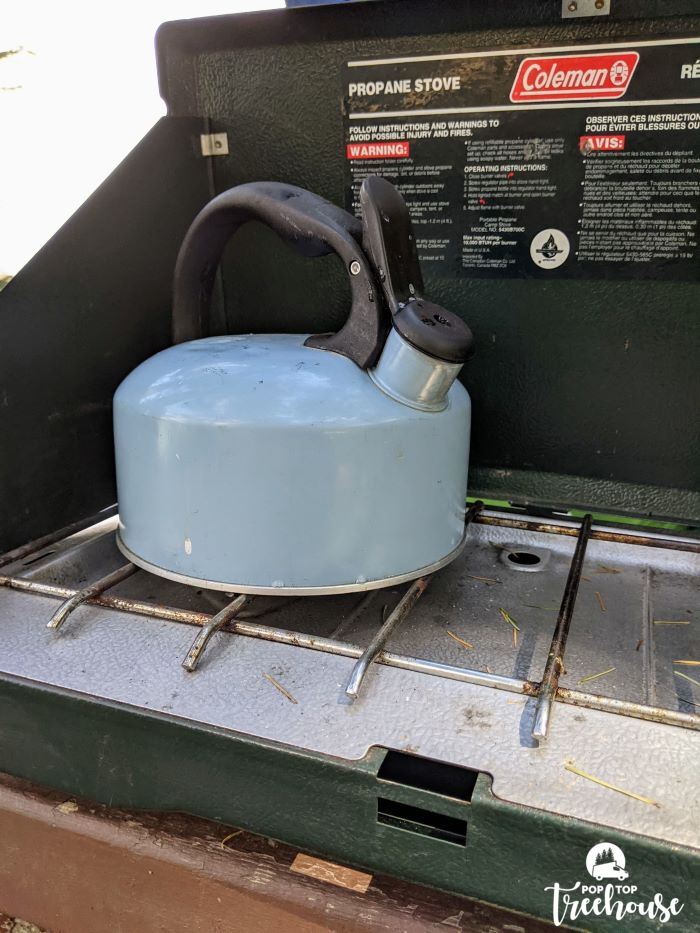 Cold Weather Tent
Finally, protect yourself against the elements with a winter camping tent. While a four-season tent may be sufficient for your winter camping needs, those camping in extreme weather will need a winter tent. 
Determine the conditions of your proposed camping locations to see if you need to upgrade to a winter camping tent. They tend to get pretty pricey so if you're camping in moderate winter weather, stick with your all-season tent.
You can find cold-temperature tents here.
That covers my winter camping essentials to help you stay warm and comfy throughout the winter season. These items could make a winter camper out of anyone!
If you have some winter camping tips or packing essentials I missed, please leave them in the comments below.
More Camping Content